This site complies with the HONcode standard for trustworthy health information:
verify here.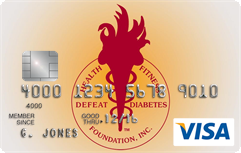 Rewarding for
you and us
Defeat Diabetes Foundation
Defeat Diabetes
Foundation
150 153rd Ave,
Suite 300
Madeira Beach, FL 33708
Self-Management
Search our News Articles Archives for diabetes and health news. Search by word or phrase. The latest article will appear first.
164 Million Obese Adults by 2030
Posted: Saturday, September 03, 2011
Half of U.S. adults will be obese by 2030 if current trends continue, a new report shows.


Physical Inactivity Linked to Type 2 Diabetes
Posted: Saturday, September 03, 2011
Physical inactivity may play a key role in the development of Type 2 diabetes, according to new research.


American College of Obstetricians and Gynecologists Agree on Screening for Diagnosis of Gestational Diabetes
Posted: Tuesday, August 30, 2011
ACOG agrees on the approach to screening and diagnosis for GDM in the continued absence of an international consensus on whether the benefits of some screening approaches outweigh the costs.


NIH Research Model Predicts Weight With Varying Diet, Exercise Changes
Posted: Monday, August 29, 2011
Findings challenge one-size-fits-all weight assumptions.


Self-Monitoring Can Improve Glucose Control for Type 2's
Posted: Monday, August 29, 2011
When it comes to self-monitoring of blood glucose, it's not the quantity that matters, it's the quality of the testing.


Two Years of Obesity Increases Risk of Death by 7 Percent
Posted: Sunday, August 28, 2011
A study found that participants face a 7% increase in mortality risk for every two years of being obese, while every 10 years of obesity more than doubles the risk of all-cause mortality.


Moderate Exercise for 15 Minutes Daily Improves Survival 14 Percent
Posted: Saturday, August 27, 2011
The minimal amount of physical activity to reduce mortality risk is 15 minutes a day of moderate-intensity exercise, according to the results of a prospective cohort study. Each additional 15 minutes was associated with a further reduction in all-cause mortality risk by 4% and in all-cancer mortality risk by 1%.


Diabetes Death 50 Percent Higher among Hispanics
Posted: Saturday, August 27, 2011
According to the latest findings from a landmark San Antonio-led study, diabetes seems to be deadlier for Mexican Americans than for Anglos, and much deadlier for diabetes patients living in Mexico.


Antioxidant Spices Reduce Negative Effects of High-Fat Meals by 30 Percent
Posted: Sunday, August 21, 2011
Eating a diet rich in spices, like turmeric and cinnamon, reduces the body's negative responses to eating high-fat meals, according to Penn State researchers.


Diabetes Treatment Should Be Gender-based
Posted: Saturday, August 20, 2011
Data on 3,000 participants found a significant difference in lipid, amino acid and other metabolites between males and females. The findings underscore the need for gender-specific treatments for diabetes and other metabolic disorders.


Costa Rica Travel Corp. will donate a portion of the proceeds to and is a sponsor of Defeat Diabetes Foundation.
Send your unopened, unexpired test strips to

:


Defeat Diabetes Foundation
150 153rd Ave, Suite 300
Madeira Beach, FL 33708
DDF advertisement
Analyze nutrition content by portion
DDF advertisement