This site complies with the HONcode standard for trustworthy health information:
verify here.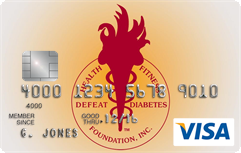 Rewarding for
you and us
Defeat Diabetes Foundation
Defeat Diabetes
Foundation
150 153rd Ave,
Suite 300
Madeira Beach, FL 33708
Health & Fitness » Self-Management
Search our News Articles Archives for diabetes and health news. Search by word or phrase. The latest article will appear first.
Traffic - Risk of a Heart Attack?
Posted: Monday, November 08, 2004
The longer you spend sitting in traffic, the higher your risk of a heart attack.

This does not just mean sitting in a traffic jam - it includes cycling in traffic or being a bus passenger, within an hour of your being out there among the cars and other vehicles.




What Keeps People From Going to Gyms
Posted: Thursday, October 21, 2004
Many of us have good intentions of going to the gym on a regular basis, but why don't we even get through the front doors?
What is it we are avoiding by not going to the gym?




Workout in a Pill Comes a Step Closer
Posted: Wednesday, July 21, 2004
Wash down that pizza, cheesecake and beer with a magic pill to make it all vanish from your waistline. The prospect may be only a few years away, say Australian scientists doing research on a drug to simulate the effect of exercise, a move sure to excite couch potatoes the world over


Feds, Arkansas Tackle Obesity Epidemic
Posted: Tuesday, June 22, 2004
LITTLE ROCK - Health and Human Services Secretary Tommy Thompson, Gov. Mike Huckabee and a panel of national diabetes experts tried to find ways to battle the national epidemic on Friday.

"We have to stand up and take charge of our lifestyles," Thompson told the crowd. "It takes small steps. You don't have to go out and run a marathon. You've got to use moderation



Physical Activity Does More Than Burn Calories & Improve Diabetes Control
Posted: Thursday, June 03, 2004
Physical activity lowers body weight, cuts cardiovascular risk and blood pressure, improves lipid profiles, has positive effects on the immune system and can reduce the risk of cancers. It strengthens the heart, helps the lungs function better, enables the blood to carry more oxygen, makes muscles stronger and improves motion in the joints. Why isn't it considered a treatment?




World Action On Obesity Agreed Upon
Posted: Saturday, May 29, 2004
The plan recommends people limit intake of sugar, fat and salt. It also recommends tighter controls on food marketing to children.


Diabetes Will Double By 2030
Posted: Wednesday, May 05, 2004
The figures are based on a stable obesity rate, but the rate will go up even higher if, as expected, more and more people become overweight, eat a "Western diet" and stop exercising, the researchers said.
Diabetes In Control.com


Walking Is Hard To Beat As Low-Impact Exercise
Posted: Wednesday, May 05, 2004
After decades of being told that exercise requires a serious commitment of time and sweat, it may be hard to believe that something as simple as going for a walk could improve your health and help you lose weight. But research shows that walking works.
"Other benefits include preferentially losing more fat and hanging onto more muscle.'' Additionally, walking helps you become more mindful of what you're eating so you can manage your weight better.


Cinnamon A Natural Version Of Insulin
Posted: Thursday, April 22, 2004
Cinnamon might be a natural -- and inexpensive -- treatment for diabetes because of its molecular similarity to insulin, scientists report."Cinnamon itself has insulin-like activity and also can potentiate the activity of insulin," said Don Graves of UCSB. "The latter could be quite important in treating those with type II diabetes. Cinnamon has a bio-active component that we believe has the potential to prevent or overcome diabetes."


Diabetic Patients Who Smoke Are Different
Posted: Friday, February 27, 2004
Diabetic patients who smoke are more likely to report often feeling depressed and are less likely to be active in self-care or to comply with diabetes care recommendations.


Costa Rica Travel Corp. will donate a portion of the proceeds to and is a sponsor of Defeat Diabetes Foundation.
Send your unopened, unexpired test strips to

:


Defeat Diabetes Foundation
150 153rd Ave, Suite 300
Madeira Beach, FL 33708
DDF advertisement
Analyze nutrition content by portion
DDF advertisement