This site complies with the HONcode standard for trustworthy health information:
verify here.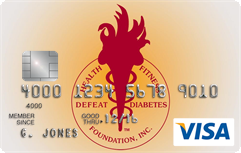 Rewarding for
you and us
Defeat Diabetes Foundation
Defeat Diabetes
Foundation
150 153rd Ave,
Suite 300
Madeira Beach, FL 33708
Health & Fitness » Self-Management
Search our News Articles Archives for diabetes and health news. Search by word or phrase. The latest article will appear first.
Thirty Minutes of Exercise Helps Relieve Major Depressive Symptoms
Posted: Thursday, February 16, 2006
Compared with sitting quietly undisturbed for a half-hour, walking up to 70% of age-predicted maximum heart rate for 30 minutes significantly improved patients' vigor (P<0.01) and sense of well-being (P<0.01), reported John B. Bartholomew, Ph.D., of the exercise and sport psychology lab at the University of Texas


Exercise Smart for Protection During Cold, Flu Season
Posted: Tuesday, January 24, 2006
Exercise during the cold and flu season can strengthen the immune system, provided you don't overdo it, says a Purdue University professor who studies exercise and the immune system.


Researchers Show Traditional Chinese Exercises Can Help Combat Diabetes
Posted: Wednesday, December 14, 2005
The team from The University of Queensland found that by performing the Chinese exercises Qigong and Tai Chi, participants significantly improved several indicators of metabolic syndrome including HbA1c, blood pressure, bodyweight and waist circumference


Unfit and Lean Have Fewer Cardiac Risk Factors Than Fit and Fat
Posted: Friday, December 02, 2005
Unfit and LeanLosing weight may be more important than exercise when it comes to being heart healthy in young adulthood Have Fewer Cardiac Risk Factors Than Fit and Fat



Pedometers Increase Activity for Patients Seen at a Family Medicine Clinic
Posted: Friday, October 07, 2005
The purpose of this pilot study was to examine whether the addition of a pedometer to brief physician counseling could help patients increase their ambulatory activity.

Average individual improvement was 41% over the study period


WELL Diet More Effective Than Regular Low-Fat Diet
Posted: Monday, June 13, 2005
A diet with specified targets for fruit, vegetable and dairy intake -- the WELL diet -- is more effective than a typical low-fat diet in reducing blood pressure


Pedometers Can Save Lives
Posted: Monday, May 02, 2005
Taking 2000 more steps per day can be the difference between weight gain and maintaining or losing weight, that's just 20 minutes a day!




Have Low Blood Pressure? Drink Water
Posted: Wednesday, December 15, 2004
According to research published in the Journal of Neurology, Neurosurgery and Psychiatry, drinking two glasses of water can raise blood pressure, potentially providing a solution for patients with low blood pressure while standing, caused by autonomic failure.


Average American is 1 Inch Taller, 25 Pounds Heavier Than 40 Years Ago
Posted: Monday, November 08, 2004
Adults are roughly an inch taller than they were in the early 1960s, on average, and nearly 25 pounds heavier, the government reported. The country's expanding waistline has been well documented, though the report is the first to quantify it based on how many pounds the average person is carrying


Making It Through the Holidays
Posted: Monday, November 08, 2004
While controlling diabetes (or reducing one's risk) is a yearlong effort, perhaps no other season poses as many temptations as the holidays.So how do you make it through? Here are suggestions, several from the Defeat Diabetes Foundation (www.defeatdiabetes.org), to help you keep focus.


Costa Rica Travel Corp. will donate a portion of the proceeds to and is a sponsor of Defeat Diabetes Foundation.
Send your unopened, unexpired test strips to

:


Defeat Diabetes Foundation
150 153rd Ave, Suite 300
Madeira Beach, FL 33708
DDF advertisement
Analyze nutrition content by portion
DDF advertisement