This site complies with the HONcode standard for trustworthy health information:
verify here.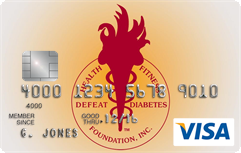 Rewarding for
you and us
Defeat Diabetes Foundation
Defeat Diabetes
Foundation
150 153rd Ave,
Suite 300
Madeira Beach, FL 33708
Health & Fitness » Self-Management
Search our News Articles Archives for diabetes and health news. Search by word or phrase. The latest article will appear first.
Further Evidence Supports Vitamin-D-Deficiency Link to CHD
Posted: Friday, June 20, 2008
Further evidence that vitamin-D deficiency may increase the risk of heart disease has come from a new case-control study.


Lifestyle, Not Genetics, Most Responsible for Insulin Resistance in Identical Twins
Posted: Thursday, June 19, 2008
A unique study performed on identical twins suggests that lifestyle choices, not genetics, plays the biggest role in the development of insulin resistance.


Diabetes Linked to Hearing Loss
Posted: Tuesday, June 17, 2008
Adults with diabetes are at an increased risk for developing hearing impairment, according to a recent study. It's suggested by the study that diabetics are nearly twice as likely to suffer hearing loss compared to non-diabetics.


Hunger Hormone Linked to Stress and Depression
Posted: Monday, June 16, 2008
Stress and depression might cause an increase of the "hunger hormone," leading to overeating and subsequent weight gain. This finding could scientifically explain the common phenomena of eating to feel better, and the unhealthy weight gain that follows.


Sweetened Beverages Not Linked to Childhood Weight Gain
Posted: Monday, June 16, 2008
There is little or no connection between sugar-sweetened beverage consumption and childhood obesity. A recent study indicates that these beverages are not the cause of increased weight gain in children and teenagers.


Sprints Improve Blood Vessel Function
Posted: Saturday, June 07, 2008
Short, intensive exercise has been shown to have great benefit for the heart. A primary example of such an activity is sprinting, which was under focus in a study that confirmed this cardiovascular benefit.


Sun Light Helps Prevent Type 1 Diabetes
Posted: Thursday, June 05, 2008
Sun light, which is a major source of vitamin D, appears to lower type 1 diabetes risk for children. This discovery was recently made at the University of San Diego Moores Cancer Center.


Mediterranean Diet Helps Prevent Diabetes
Posted: Friday, May 30, 2008
A diet based heavily on olive oil, fruits, fish, grains, nuts, and vegetables, and low in meat and dairy products, has been shown to be very beneficial in protecting against type 2 diabetes. This is known as a typical "Mediterranean diet."


Don't Depend on Restaurant 'Diet' Menus
Posted: Thursday, May 29, 2008
Independent Testing Showed Far More Calories and Fat Than Advertised in Many Meals


AACE: Red Wine Could Benefit Patients With Diabetes
Posted: Thursday, May 29, 2008
New research suggests that resveratrol, a chemical commonly found in red wine, has the ability to lower blood-sugar levels, but it might also produce certain unpleasant adverse effects.


Costa Rica Travel Corp. will donate a portion of the proceeds to and is a sponsor of Defeat Diabetes Foundation.
Send your unopened, unexpired test strips to

:


Defeat Diabetes Foundation
150 153rd Ave, Suite 300
Madeira Beach, FL 33708
DDF advertisement
Analyze nutrition content by portion
DDF advertisement