This site complies with the HONcode standard for trustworthy health information:
verify here.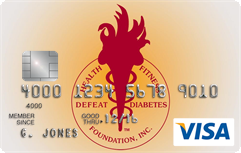 Rewarding for
you and us
Defeat Diabetes Foundation
Defeat Diabetes
Foundation
150 153rd Ave,
Suite 300
Madeira Beach, FL 33708
Health & Fitness » Self-Management
Search our News Articles Archives for diabetes and health news. Search by word or phrase. The latest article will appear first.
Safflower Can Improve Glycemia, Inflammation and Lipids
Posted: Sunday, April 10, 2011
Supplementation with 8 g safflower (SAF) oil daily improved glycemia, inflammation, and blood lipids in obese, postmenopausal women with Type 2 diabetes.


Effects of Grapefruit on Energy Balance, Weight Loss, Body Composition, and Cardiometabolic Risk in Obese Adults
Posted: Sunday, April 10, 2011
Reducing dietary energy density has proven to be an effective strategy to reduce energy intakes and promote weight control. This effect appears most robust when a low energy dense preload is consumed before meals.


Which Nut Is the Best and Healthiest?
Posted: Sunday, April 10, 2011
A new study positions walnuts in the No. 1 slot among a family of foods that lay claim to being among the most nearly perfect, packaged foods and it only takes 7 walnuts a day to get the benefits.


Nicotine Can Raise A1c by 34 Percent
Posted: Sunday, April 10, 2011
Strong link between nicotine and diabetes complications.


Why Some Diabetes Patients Have No Complications Even After 50 Years
Posted: Sunday, April 10, 2011
Some people who have survived diabetes for many decades exhibit remarkably few complications, a discovery that points toward the presence of protective factors that guard against the disease's effects.


Self-Monitoring of Blood Glucose: Use First or Second Drop of Blood?
Posted: Sunday, February 27, 2011
The study investigated whether capillary glucose concentrations, as measured in the first and second drops of blood, differed ˇÝ10% compared with a control glucose concentration in different situations.


Doubt Cast on New Salt Guidelines for Diabetes Patients
Posted: Sunday, February 27, 2011
Researchers are challenging guidelines that urge diabetes patients to cut back on salt in their diet.


Prediabetes and Prehypertension in Healthy Adults Are Associated with Low Vitamin D Levels
Posted: Sunday, February 20, 2011
This study strengthens the plausibility that low serum vitamin D levels elevate the risk for early-stage diabetes and hypertension.


Study Reveals How Omega 3's Work in Preventing Several Forms of Blindness
Posted: Sunday, February 20, 2011
A follow-up study from Children's Hospital Boston, now reveals exactly how omega-3's provide protection, and provides reassurance that widely used COX-inhibiting drugs like aspirin and NSAIDs don't negate their benefit.


Quality Varies in Social Networking Websites for Diabetics
Posted: Sunday, February 20, 2011
Researchers in the Children's Hospital Boston Informatics Program performed an in-depth evaluation of ten diabetes websites, looking at their quality of information.


Costa Rica Travel Corp. will donate a portion of the proceeds to and is a sponsor of Defeat Diabetes Foundation.
Send your unopened, unexpired test strips to

:


Defeat Diabetes Foundation
150 153rd Ave, Suite 300
Madeira Beach, FL 33708
DDF advertisement
Analyze nutrition content by portion
DDF advertisement