This site complies with the HONcode standard for trustworthy health information:
verify here.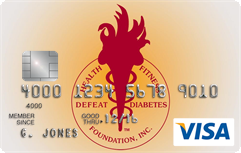 Rewarding for
you and us
Defeat Diabetes Foundation
Defeat Diabetes
Foundation
150 153rd Ave,
Suite 300
Madeira Beach, FL 33708
Health & Fitness » Exercise
Search our News Articles Archives for diabetes and health news. Search by word or phrase. The latest article will appear first.
Unfit at 20, Diabetes at 40
Posted: Sunday, February 28, 2010
Twenty-somethings who aren't physically fit may be at an increased risk of developing diabetes in middle age, researchers said.


Lasting Benefit Seen for Lifestyle Changes, Metformin in Diabetes
Posted: Sunday, February 28, 2010
For people at risk for Type 2 diabetes, a combination of diet, exercise and, to a lesser extent, treatment with metformin can help keep the disease at bay for 10 years, researchers said.


Diabetes Tied to Poor Impulse Control
Posted: Sunday, February 21, 2010
Patients with newly diagnosed Type 2 diabetes were significantly more likely to show poor impulse control in psychological testing than healthy people, researchers said. The findings could help explain why diabetic patients find it difficult to make the recommended lifestyle adjustments such as avoiding high-fat foods and maintaining daily exercise.


US Health-Risk Surveillance Results
Posted: Sunday, February 14, 2010
Results from January 2007 to December 2007 from the Behavioral Risk Surveillance System (BRFSS), an ongoing telephone survey of US adults on health-risk behaviors and the use of preventative healthcare services related to the leading causes of death and disability in the United States, were reported last week.


Caloric Restriction with or without Exercise: The Fitness versus Fatness Debate
Posted: Sunday, February 14, 2010
There is a debate over the independent effects of aerobic fitness and body fatness on mortality and disease risks.


What You Eat after Exercise Shapes You
Posted: Sunday, February 07, 2010
The benefits of exercise can be greatly affected by the food we eat after it, a new study says.


Preventing Diabetes with Lifestyle Changes Can Persist for at Least 10 Years
Posted: Sunday, February 07, 2010
Ten-Year follow-up of diabetes incidence and weight loss in the Diabetes Prevention Program Outcomes Study shows positive results.


Physical Activity Associated with Healthier Aging
Posted: Sunday, January 31, 2010
Studies in Archives of Internal Medicine detail associations between exercise and cognitive function, bone density and overall health.


Regaining Normal Glucose Function in Patients with Prediabetes
Posted: Sunday, January 03, 2010
Diabetes prevention likely resides in the restoration of Normal Glucose Regulation (NGR) rather than in the maintenance of a high-risk state, such as pre-diabetes. Therefore, it is encouraging to note that nearly one quarter of the study participants achieved NGR within the 3-year study window. Over half of those patients did so in the first year, so for the most part, those who succeed in having NGR restored will do so relatively quickly.


Reducing TV Time Helps Adults Burn More Calories
Posted: Sunday, January 03, 2010
Adults who used an electronic lock-out system to reduce their television time by half did not change their calorie intake but did expend more energy over a three-week period.


Costa Rica Travel Corp. will donate a portion of the proceeds to and is a sponsor of Defeat Diabetes Foundation.
Send your unopened, unexpired test strips to

:


Defeat Diabetes Foundation
150 153rd Ave, Suite 300
Madeira Beach, FL 33708
DDF advertisement
Analyze nutrition content by portion
DDF advertisement