This site complies with the HONcode standard for trustworthy health information:
verify here.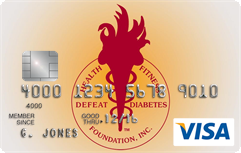 Rewarding for
you and us
Defeat Diabetes Foundation
Defeat Diabetes
Foundation
150 153rd Ave,
Suite 300
Madeira Beach, FL 33708
Health & Fitness » Exercise
Search our News Articles Archives for diabetes and health news. Search by word or phrase. The latest article will appear first.
Americans Fear Being Diagnosed with Diabetes
Posted: Saturday, April 07, 2007
More than half of Americans fear developing diabetes, but many continue the unhealthy behaviors that boost their odds of getting the blood sugar disease, a new survey shows.


More Diabetes, More Heart Disease: Study
Posted: Thursday, April 05, 2007
Two-thirds of diabetics will die from heart attack or stroke, researchers warn. Yet, just 30 minutes of physical activity reduced the risk by 58%!


Diabetes Risk Factors Develop Earlier in Women
Posted: Thursday, March 22, 2007
The "diabetes clock" may start ticking in women years in advance of a medical diagnosis of the disease, new research has shown.


Tai Chi Chuan Improves Control for Type 2's
Posted: Thursday, March 15, 2007
A new study suggests that participation in the Chinese martial art Tai Chi Chuan may help boost immune function and improve blood sugar control in people with type 2 diabetes.


Add One More Study: Exercise Pivotal In Preventing And Fighting Type 2 Diabetes
Posted: Thursday, March 01, 2007
This is one of many studies that shows that 15 minutes of physical activity can do more then any drug in the market place and do it for FREE!


Muscle Contraction Increases Insulin Sensitivity
Posted: Thursday, March 01, 2007
In line with previous findings, acute muscle contraction or exercise can restore insulin sensitivity in insulin-resistant skeletal muscle, according to findings from a new study.


Shedding Pounds from Diet or Exercise—Take Your Pick
Posted: Wednesday, February 21, 2007
People looking to lose those extra pounds have been told for decades that dieting together with exercise will bring about the best results. Not so, says new research.


Exercise Pivotal In Preventing And Fighting Type 2 Diabetes
Posted: Wednesday, February 14, 2007
A new study says that acute exercise - as little as 15 minutes a day - can have a profound influence on preventing and fighting the disease.


A First in Pre-Diabetes Intervention Programs
Posted: Thursday, February 08, 2007
A hospital in Mineola begins a Pre-Diabetes Intervention Program, designed to promote lifestyle change among individuals with pre-diabetes.


Diabetics Ignoring Exercise Advice
Posted: Thursday, February 08, 2007
The higher the A1c, the less likely they will increase their physical activity.


Costa Rica Travel Corp. will donate a portion of the proceeds to and is a sponsor of Defeat Diabetes Foundation.
Send your unopened, unexpired test strips to

:


Defeat Diabetes Foundation
150 153rd Ave, Suite 300
Madeira Beach, FL 33708
DDF advertisement
Analyze nutrition content by portion
DDF advertisement