This site complies with the HONcode standard for trustworthy health information:
verify here.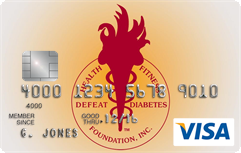 Rewarding for
you and us
Defeat Diabetes Foundation
Defeat Diabetes
Foundation
150 153rd Ave,
Suite 300
Madeira Beach, FL 33708
Health & Fitness » Exercise
Search our News Articles Archives for diabetes and health news. Search by word or phrase. The latest article will appear first.
Small Lifestyle Changes Improve Outcomes for Diabetes Patients
Posted: Monday, March 25, 2013
Small changes have big impacts and knowledge is golden.


New England Journal Refutes Weight-Loss Beliefs in New Review
Posted: Monday, February 11, 2013
With data from the scientific literature, some of the most firmly held beliefs about weight loss are unproven or downright untrue.


Office Wellness Programs Work
Posted: Monday, February 11, 2013
Sixty-two percent of workers believe workplace wellness programs are successful in improving health and reducing health risks.


Women Have to Do 20% More than Men
Posted: Monday, February 04, 2013
Women have to do about 20% more exercise to get the same benefits.


Never Too Young to Get Healthy
Posted: Tuesday, January 08, 2013
Obesity rates in children call for early patient education on healthy lifestyles.


Losing sight
Posted: Wednesday, January 02, 2013
A study finds more Americans of working age are losing ability to see.


Diabetes, 24-7
Posted: Wednesday, December 12, 2012
You don't get days off from diabetes. It has to be managed constantly, and not just by monitoring your blood sugar and taking medication appropriately


Exercising before Breakfast Increases Fat Loss
Posted: Sunday, November 04, 2012
If you are going to exercise, do it before the first meal of the day.


Sitting for Too Long Doubles Diabetes Risk
Posted: Sunday, October 21, 2012
The more time people spend sitting, the greater their risk of diabetes, cardiovascular events, and death.


EASD: Increasing Physical Activity Slashes CV Events, Deaths by 66% for Type 2's
Posted: Tuesday, October 09, 2012
Higher levels of leisure-time physical activity cut the risk of cardiovascular and all-cause mortality in people with type 2 diabetes.


Costa Rica Travel Corp. will donate a portion of the proceeds to and is a sponsor of Defeat Diabetes Foundation.
Send your unopened, unexpired test strips to

:


Defeat Diabetes Foundation
150 153rd Ave, Suite 300
Madeira Beach, FL 33708
DDF advertisement
Analyze nutrition content by portion
DDF advertisement