This site complies with the HONcode standard for trustworthy health information:
verify here.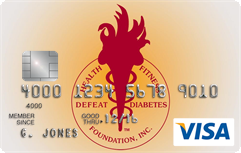 Rewarding for
you and us
Defeat Diabetes Foundation
Defeat Diabetes
Foundation
150 153rd Ave,
Suite 300
Madeira Beach, FL 33708
Health & Fitness » Diet
Search our News Articles Archives for diabetes and health news. Search by word or phrase. The latest article will appear first.
Low-fat Chocolate Milk Best for Post-exercise
Posted: Saturday, June 11, 2011
Drinking low-fat chocolate milk after a tough workout provides the right mix of carbohydrates and high-quality protein, U.S. researchers found.


Low-carb, Higher-fat Diets Add No Arterial Health Risks for Obese People Seeking to Lose Weight
Posted: Sunday, June 05, 2011
Overweight and obese people looking to drop some pounds and considering one of the popular low-carbohydrate diets, along with moderate exercise, need not worry that the higher proportion of fat in such a program compared to a low-fat, high-carb diet may harm their arteries, suggests a pair of new studies by heart and vascular researchers at Johns Hopkins.


Broccoli Sprouts Have Benefits for Diabetes Patients
Posted: Sunday, June 05, 2011
Broccoli sprouts may boost antioxidant defenses in people with diabetes.


First Lady, Agriculture Secretary Launch MyPlate Icon as a New Reminder to Help Consumers to Make Healthier Food Choices
Posted: Thursday, June 02, 2011
First Lady Michelle Obama and Agriculture Secretary Tom Vilsack today unveiled the federal government's new food icon, MyPlate, to serve as a reminder to help consumers make healthier food choices.


Onions, Green Tea and Olive Leaf Helps Tackle Obesity
Posted: Monday, May 30, 2011
A biomedical professor has found that onions, green tea and olive leaf extract can fight obesity and its related diseases such as heart disease, diabetes and fatty liver, even when a high-fat and high-carbohydrate diet is indulged in.


Diabetic? Eat Almonds
Posted: Saturday, May 14, 2011
Consuming a few almonds daily can help combat the lifestyle disease.


Diet Reverses Kidney Failure in Experimental Model
Posted: Sunday, May 01, 2011
A controlled diet high in fat and low in carbohydrate can repair kidney damage in diabetic mice.


Walnuts are Tops for Antioxidant Protection
Posted: Saturday, April 23, 2011
In a recent report, scientists presented an analysis revealing that walnuts contain what can be considered the optimal blend of superior-quality antioxidants when compared to all other tree and ground nuts.


Diet Soda Not Linked to Raised Diabetes Risk
Posted: Saturday, April 23, 2011
Harvard University researchers suggest in a new study that diet sodas and other drinks with sugar-substitutes, once blamed for increasing the odds of developing diabetes, are not guilty.


Ginseng Does Not Improve Blood Sugars
Posted: Saturday, April 23, 2011
Swallowing ginseng root extract has no effect on blood sugar regulation among people with diabetes or prediabetic symptoms, a new study concludes.


Costa Rica Travel Corp. will donate a portion of the proceeds to and is a sponsor of Defeat Diabetes Foundation.
Send your unopened, unexpired test strips to

:


Defeat Diabetes Foundation
150 153rd Ave, Suite 300
Madeira Beach, FL 33708
DDF advertisement
Analyze nutrition content by portion
DDF advertisement