This site complies with the HONcode standard for trustworthy health information:
verify here.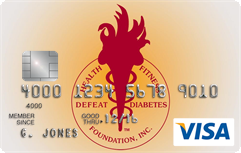 Rewarding for
you and us
Defeat Diabetes Foundation
Defeat Diabetes
Foundation
150 153rd Ave,
Suite 300
Madeira Beach, FL 33708
Health & Fitness » Diet
Search our News Articles Archives for diabetes and health news. Search by word or phrase. The latest article will appear first.
Exercise Capacity and Body Composition Predicts Mortality In Men With Diabetes
Posted: Monday, January 12, 2004
Fitness had a strong and independent inverse association with mortality in men with diabetes, and this result was seen in all BMI and body fatness groups.


Reason for Rebound Weight Gain Found
Posted: Monday, January 12, 2004
Insulin resistance one of the culprits for weight gain after losing weight.Plasma levels of norepinephrine, insulin, and leptin can help to predict which patients will rebound after a successful weight loss program, a new study suggests.


Use of Cod Liver Oil Reduces Diabetes Risk
Posted: Saturday, December 27, 2003
An association was observed between the use of cod liver oil in the first year of life and a significantly lower risk of type 1 diabetes (adjusted odds ratio = 0.74).


Study Finds Diabetes Increase Among College-Age People
Posted: Tuesday, December 16, 2003
While diabetes was once rare for people less than 50 years old, a recent study has found the disease affects more young people. Researchers have found a 70 percent increase in obesity of people ages 18 to 29 over the last decade, a major factor in the diabetes increase among young people. Tuncer says college students are at risk because alcohol use, weight gain and physical inactivity all contribute to obesity and diabetes.


New Study Backs Low-Carb Diets
Posted: Wednesday, December 10, 2003
A study by doctors at Christiana Care Health System shows that patients with medical problems lost weight safely on a low-carbohydrate, high-fat diet, similar to the popular Atkins plan.Patients lost 5 percent of body weight in six weeks safely."The really surprising thing to me is that this very high fat intake appears not only to reduce weight but to control risk factors for heart disease and diabetes,"


Diet High in Dairy Products Reduces Risk of Insulin Resistance
Posted: Wednesday, July 24, 2002
Overweight individuals who consumed the highest amount of dairy products were 72% less likely then those with a low-diary diet to develop insulin resistance syndrome (IRS).


Losing a Few Pounds May Help the Obese
Posted: Tuesday, June 04, 2002

For the obese, a small loss may be a big victory. Evidence is building that really heavy people may be able to greatly improve their odds of dodging weight-related illnesses while remaining very heavy.

The secret: Lose just a few pounds. Weight reduction, it appears, is powerful medicine for the large, no matter how seemingly insignificant the dose


Costa Rica Travel Corp. will donate a portion of the proceeds to and is a sponsor of Defeat Diabetes Foundation.
Send your unopened, unexpired test strips to

:


Defeat Diabetes Foundation
150 153rd Ave, Suite 300
Madeira Beach, FL 33708
DDF advertisement
Analyze nutrition content by portion
DDF advertisement