This site complies with the HONcode standard for trustworthy health information:
verify here.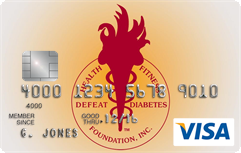 Rewarding for
you and us
Defeat Diabetes Foundation
Defeat Diabetes
Foundation
150 153rd Ave,
Suite 300
Madeira Beach, FL 33708
Health & Fitness » Diet
Search our News Articles Archives for diabetes and health news. Search by word or phrase. The latest article will appear first.
Diabetes Will Double By 2030
Posted: Wednesday, May 05, 2004
The figures are based on a stable obesity rate, but the rate will go up even higher if, as expected, more and more people become overweight, eat a "Western diet" and stop exercising, the researchers said.
Diabetes In Control.com


New Effect of Leptin Discovered
Posted: Saturday, April 10, 2004
New studies show that the appetite-regulating hormone leptin causes rewiring of neurons in areas of the brain that regulate feeding behavior.


Healthy" Diet May Increase Risk for CVD
Posted: Wednesday, March 31, 2004
A diet low in total and saturated fat and high in fruits and vegetables caused an increase in LDL and Lp(a). This finding was unexpected.


It's Not The Caffeine In Coffee
Posted: Wednesday, March 10, 2004
According to a new study, it is not the caffeine that is responsible for the addiction to it's aromatic drink nor other benefits of coffee, it's the chlorogenic acids, that produce many of the health benefits.


Waist Circumference, Not BMI, Explains Obesity-Related Health Risk
Posted: Wednesday, March 10, 2004
When WC and BMI were used as continuous variables in the same regression model, WC alone was a significant predictor of comorbidity.


Diabetic Patients Who Smoke Are Different
Posted: Friday, February 27, 2004
Diabetic patients who smoke are more likely to report often feeling depressed and are less likely to be active in self-care or to comply with diabetes care recommendations.


New Lower Guidelines for Salt Consumption
Posted: Thursday, February 19, 2004
New recommendations lowered from 2400mg to 1500mg/day, and less as we get older. Americans eat more than twice the salt they should but don't get enough potassium, an imbalance that fuels high blood pressure.


Moderate-Fat Diet Better Than Low-Fat Diet at Improving Cardiovascular Risk Factors
Posted: Friday, February 13, 2004
A moderate-fat diet is better than a low-fat diet at improving cardiovascular disease risk factors, according to the results of a study published in the February issue of the American Journal of Clinical Nutrition.
"We support the recommendation of a weight-loss diet that has a moderate total fat content and conforms with current guidelines for saturated fat, to achieve the most desirable [cardiovascular disease] risk profile."


Could Obesity Be All In The Mind?
Posted: Monday, February 09, 2004
Scientists at the Universities of Edinburgh and Newcastle-upon-Tyne are about to embark on one of the biggest studies of its kind into the role the brain plays in making people fat. The theory behind it is that many people fail to lose weight, not because they cannot stop eating, but because the brain will not let them do so.



Eight Tips for Exercising Off the Holiday Season Weight
Posted: Monday, January 12, 2004
Should we just concede that gaining weight during the holiday season is inevitable? Well, believe it or not, you can keep the extra weight off and keep your blood glucose under control.


Costa Rica Travel Corp. will donate a portion of the proceeds to and is a sponsor of Defeat Diabetes Foundation.
Send your unopened, unexpired test strips to

:


Defeat Diabetes Foundation
150 153rd Ave, Suite 300
Madeira Beach, FL 33708
DDF advertisement
Analyze nutrition content by portion
DDF advertisement