This site complies with the HONcode standard for trustworthy health information:
verify here.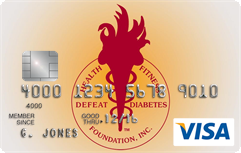 Rewarding for
you and us
Defeat Diabetes Foundation
Defeat Diabetes
Foundation
150 153rd Ave,
Suite 300
Madeira Beach, FL 33708
Health & Fitness » Diet
Search our News Articles Archives for diabetes and health news. Search by word or phrase. The latest article will appear first.
Daily Weighing Helps People Lose Weight, Prevents Gain
Posted: Friday, December 02, 2005
The research team evaluated self-weighing practices of more than 3,000 people participating in either a weight-loss or a weight-gain prevention program. The study's key finding: "Higher weighing frequency was associated with greater 24-month weight loss or less weight gain."




Unfit and Lean Have Fewer Cardiac Risk Factors Than Fit and Fat
Posted: Friday, December 02, 2005
Unfit and LeanLosing weight may be more important than exercise when it comes to being heart healthy in young adulthood Have Fewer Cardiac Risk Factors Than Fit and Fat



Fat Thighs Benefits Health
Posted: Thursday, August 18, 2005
For many people, mainly women, fat on legs, hips, and buttocks may actually help ward off heart disease and diabetes.


WELL Diet More Effective Than Regular Low-Fat Diet
Posted: Monday, June 13, 2005
A diet with specified targets for fruit, vegetable and dairy intake -- the WELL diet -- is more effective than a typical low-fat diet in reducing blood pressure


Eat Fat to Lose Fat
Posted: Friday, May 20, 2005
Fat consumption in the diet can lead to healthy blood levels of sugar and cholesterol, say researchers


Joslin's New Nutrition Guidelines for Diabetes and Pre-Diabetes
Posted: Thursday, April 21, 2005
40-30-30 formula and 3 hours of activity a week + 50Gms Fiber can equal a modest weight loss of one pound every one to two weeks


Mediterranean Diet Reduces Mortality in Elderly
Posted: Thursday, April 21, 2005
Adherence to a diet relying on plant foods and unsaturated fats that resembles the Mediterranean diet is associated with reduction in overall mortality in elderly Europeans.



Have Low Blood Pressure? Drink Water
Posted: Wednesday, December 15, 2004
According to research published in the Journal of Neurology, Neurosurgery and Psychiatry, drinking two glasses of water can raise blood pressure, potentially providing a solution for patients with low blood pressure while standing, caused by autonomic failure.


Average American is 1 Inch Taller, 25 Pounds Heavier Than 40 Years Ago
Posted: Monday, November 08, 2004
Adults are roughly an inch taller than they were in the early 1960s, on average, and nearly 25 pounds heavier, the government reported. The country's expanding waistline has been well documented, though the report is the first to quantify it based on how many pounds the average person is carrying


Making It Through the Holidays
Posted: Monday, November 08, 2004
While controlling diabetes (or reducing one's risk) is a yearlong effort, perhaps no other season poses as many temptations as the holidays.So how do you make it through? Here are suggestions, several from the Defeat Diabetes Foundation (www.defeatdiabetes.org), to help you keep focus.


Costa Rica Travel Corp. will donate a portion of the proceeds to and is a sponsor of Defeat Diabetes Foundation.
Send your unopened, unexpired test strips to

:


Defeat Diabetes Foundation
150 153rd Ave, Suite 300
Madeira Beach, FL 33708
DDF advertisement
Analyze nutrition content by portion
DDF advertisement