This site complies with the HONcode standard for trustworthy health information:
verify here.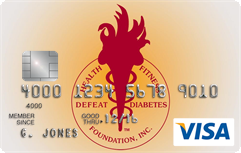 Rewarding for
you and us
Defeat Diabetes Foundation
Defeat Diabetes
Foundation
150 153rd Ave,
Suite 300
Madeira Beach, FL 33708
Health & Fitness » Diet
Search our News Articles Archives for diabetes and health news. Search by word or phrase. The latest article will appear first.
Dietary Fish Linked to Lower Risk for Type 2 Diabetes in Men
Posted: Sunday, July 31, 2011
Dietary fish consumption is linked to a lower risk for type 2 diabetes in men but not in women, according to the results of a prospective study.


Restaurant Calorie Counts Not Always Accurate
Posted: Wednesday, July 27, 2011
About 20% of meals tested by scientists pack at least 100 more calories than indicated on the menu, a study finds. Some foods are off by as much as 225 calories.


How Repetitive Foods Can Mean Weight Loss
Posted: Saturday, July 23, 2011
Monotony at mealtime can reduce calorie consumption.


Replace Nuts for Carbs Beneficial in Diabetes
Posted: Tuesday, July 19, 2011
Eating nuts every day could help control Type 2 diabetes and prevent its complications.


Certain Foods Linked to Long-term Weight Gain
Posted: Monday, July 11, 2011
Munching more unprocessed plant foods may help keep the middle-aged bulge away, a new study suggests. On the other hand, meat, french fries and sugar-sweetened drinks can help pack on the pounds. The findings suggest that the types of food you choose, not just calories, are important for avoiding age-related weight gain.


New Study Shows Diabetes Surging Worldwide
Posted: Sunday, July 10, 2011
The number of adults worldwide with diabetes has more than doubled in the past three decades -- jumping to nearly 350 million -- and it continues to surge, according to a new study in the journal Lancet.


Flavonoid in Strawberries May Limit Diabetes Complications
Posted: Saturday, July 09, 2011
Researchers have shown that fisetin, a type of flavonoid found in strawberries and to a lesser extent in other foods, reduces neurologic complications and kidney damage in a mouse model of type 1 diabetes.


Preventive Efforts in Type 2 Diabetes Are Cost Effective
Posted: Sunday, July 03, 2011
Preventive treatment with metformin or lifestyle intervention in patients with type 2 diabetes reduced the cost of medical care, including costs for inpatient and outpatient care and prescriptions, compared with placebo.


ACTID Results Emphasize Diet Alone Over Diet and Exercise
Posted: Sunday, July 03, 2011
Intensive dietary intervention and dietary intervention combined with an increase in moderate activity were both superior to usual care in a real-world comparison of diabetic patients in the first 6 months after being diagnosed.


Total Calories, Not Carbs or Protein, Key to Weight Loss
Posted: Tuesday, June 28, 2011
The key to successful weight loss, a critical component of type 2 diabetes prevention and management, is adherence to a diet in everyday life. But despite the controversies such as low-carb vs. low fat, it is not clear what the ideal weight loss diet for people with diabetes would look like.


Costa Rica Travel Corp. will donate a portion of the proceeds to and is a sponsor of Defeat Diabetes Foundation.
Send your unopened, unexpired test strips to

:


Defeat Diabetes Foundation
150 153rd Ave, Suite 300
Madeira Beach, FL 33708
DDF advertisement
Analyze nutrition content by portion
DDF advertisement