This site complies with the HONcode standard for trustworthy health information:
verify here.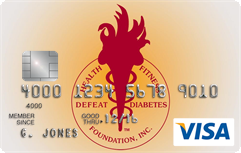 Rewarding for
you and us
Defeat Diabetes Foundation
Defeat Diabetes
Foundation
150 153rd Ave,
Suite 300
Madeira Beach, FL 33708
Health & Fitness » Diet
Search our News Articles Archives for diabetes and health news. Search by word or phrase. The latest article will appear first.
Type 2 Diabetics Misjudge Calorie Intake
Posted: Thursday, January 25, 2007
A new study by French researchers found that diabetic obese adults tend to report eating far less than they really do, which researchers say can hamper treatment or management of the disease.


White Wine Just as Healthful as Red
Posted: Thursday, January 18, 2007
Scientists say they have found evidence that the pulp of grapes appears just as heart-healthy in laboratory experiments as the skin.


How to Lose Weight and Keep it Off
Posted: Thursday, January 18, 2007
A team of researchers created the National Weight Control Registry to find out. Using newspaper and magazine advertisements, they identified about 5,000 people who had successfully lost weight and kept it off. Study participants lost an average of 72 pounds. Although some gained back some weight, all maintained at least a 30-pound loss.




Impact of Soda in Childhood Seen in Adolescence
Posted: Wednesday, January 10, 2007
Young children who load up on sugary soft drinks risk developing signs of heart disease and diabetes in adolescence, according to a long-term study in which doctors followed a group of girls from 5 to 13 years of age.


Exercise Vs. Diet To Lower Type 2 Diabetes Risk
Posted: Thursday, December 21, 2006
Caloric reduction and exercise-induced weight loss both substantially improve risk factors for type 2 diabetes; however, one approach does not appear to be better than the other, a study shows.


Eating Slowly Reduces Caloric Intake by 70%
Posted: Thursday, December 21, 2006
"Put your forks down between bites." Simple yet effective, so start reminding your patients of this simple fact, of eating more slowly can help improve their diabetes.


'Double Diabetes' a New Threat: 1 Plus 2 Equals 3
Posted: Thursday, December 14, 2006
The obesity epidemic is leading more people to develop type 1 and type 2 diabetes disease.


Once Weekly Fish Consumption Linked to Reduced Cognitive Decline
Posted: Thursday, December 07, 2006
Fish consumption, about one serving per week or more, is associated with reduced cognitive decline, according to the results of a prospective cohort study.


One in Six Americans Have Pre-Diabetes and Most Don't Know It
Posted: Wednesday, November 22, 2006
Fifty-four million Americans, that's one in six of us, have pre-diabetes and most don't even realize it. Mark Schutta, MD, medical director of the Penn Rodebaugh Diabetes Center, is urging at-risk patients to be proactive and ask your doctor to give you a simple blood test for pre-diabetes, to arm yourself with information before the damage is done. It means you have blood glucose levels that are higher than normal and you could one day reach a high enough level that you would be diagnosed with having diabetes.



New Study Weighs Benefits of Exercise, Diets
Posted: Wednesday, November 22, 2006
While exercise and weight loss are equally effective ways to lose weight, exercising helps to maintain muscles, research finds.


Costa Rica Travel Corp. will donate a portion of the proceeds to and is a sponsor of Defeat Diabetes Foundation.
Send your unopened, unexpired test strips to

:


Defeat Diabetes Foundation
150 153rd Ave, Suite 300
Madeira Beach, FL 33708
DDF advertisement
Analyze nutrition content by portion
DDF advertisement