This site complies with the HONcode standard for trustworthy health information:
verify here.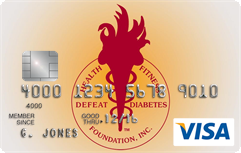 Rewarding for
you and us
Defeat Diabetes Foundation
Defeat Diabetes
Foundation
150 153rd Ave,
Suite 300
Madeira Beach, FL 33708
Health & Fitness » Diet
Search our News Articles Archives for diabetes and health news. Search by word or phrase. The latest article will appear first.
An Apple A Day Lowers Risk for Metabolic Syndrome 21%
Posted: Friday, April 18, 2008
Apple product consumers likely to have lower blood pressure, trimmer waistlines, and more nutrient dense diets according to the results of a new study.


Heavy Drinking and Smoking Leads to Earlier Alzheimer's Development
Posted: Wednesday, April 16, 2008
Drinking and smoking in high doses leads to an earlier onset of Alzheimer's disease, new research has shown. Compared to people who did not smoke or drink in excess, heavy drinkers and smokers developed Alzheimer's nearly five years faster, and had a much higher occurrence of the disease as well.


Child Screen Time Associated With Obesity
Posted: Wednesday, April 16, 2008
Obesity is a growing problem in America, especially among its youth. Lack of exercise in children, often supplanted by time in front of television and computer screens, greatly increases the chance of a child being obese, a new study shows. The American Academy of Pediatrics (AAP) had previously made a list of suggestions to pediatricians, parents, and children alike, in order to best manage their physical activity and "screen time." The study aimed to test these suggestions.


Red Wine, Tea, Helps Regulate Blood Sugar in Type 2's
Posted: Wednesday, April 09, 2008
Food scientists have found that certain antioxidants found in red wine and tea may help regulate the blood sugar of people with type 2 diabetes by inhibiting the action of alpha-glucosidase that controls the absorption of glucose from the small intestine, and protect the body from complications such as high blood pressure and heart disease.


Inactive Children at High Risk For Metabolic Syndrome
Posted: Saturday, April 05, 2008
Children leading a sedentary life style are much more likely to develop heart problems, a recent study has shown. Researchers investigating early onset metabolic syndrome (MS) in adolescents concluded that inactive kids were more than six times more likely to develop MS by their teenage years than those with active lifestyles.


Nutrient Therapy Lowers Blood Sugar for Those With Diabetes
Posted: Friday, April 04, 2008
In a current study it was found that two nutrients known to participate in the body processes that control blood sugar levels are biotin (one of the B-group vitamins) and chromium (a trace mineral), were able to drop blood sugars and A1c by 1.76 percent.


Grape Skin Compound Fights the Complications of Diabetes
Posted: Friday, April 04, 2008
Research has found that resveratrol, a compound present naturally in grape skin, can protect against the cellular damage to blood vessels caused by high production of glucose in diabetes.


High Fructose Corn Syrup and Diabetes
Posted: Wednesday, March 26, 2008
Researchers at Rutgers University found that soft drinks sweetened with HFCS may contribute to the development of diabetes, particularly in children.


Weight-loss More Effective than Intensive Insulin Therapy for Type 2 Diabetics
Posted: Thursday, March 20, 2008
Weight-loss and major lifestyle changes may be more effective than intensive insulin therapy for overweight patients with poorly controlled, insulin-resistant type 2 diabetes, according to a diabetes researcher at UT Southwestern Medical Center.


Jelly in the Belly: A Diet Pill That Expands So You Don't
Posted: Wednesday, March 12, 2008
Italian scientists are testing a new diet pill that turns into a clear, gelatinous blob the size of a tennis ball that may help shrink waistlines by giving dieters a sense of satiety.


Costa Rica Travel Corp. will donate a portion of the proceeds to and is a sponsor of Defeat Diabetes Foundation.
Send your unopened, unexpired test strips to

:


Defeat Diabetes Foundation
150 153rd Ave, Suite 300
Madeira Beach, FL 33708
DDF advertisement
Analyze nutrition content by portion
DDF advertisement