This site complies with the HONcode standard for trustworthy health information:
verify here.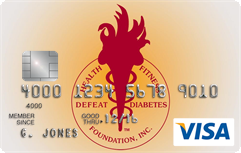 Rewarding for
you and us
Defeat Diabetes Foundation
Defeat Diabetes
Foundation
150 153rd Ave,
Suite 300
Madeira Beach, FL 33708
Health & Fitness » Diet
Search our News Articles Archives for diabetes and health news. Search by word or phrase. The latest article will appear first.
Obese People Display Different Behavior at Chinese Buffets
Posted: Sunday, October 05, 2008
Obese individuals often have evident behavioral and eating habits that are thought to exacerbate their condition, such as eating large portions of unhealthy foods, and consciously not exercising. A recent innovative Cornell University study, conducted on individuals eating at Chinese buffets, indicates that obese people have numerous subconscious tendencies that also contribute to their dangerous condition.


Cannabis-Like Drugs that Help With Pain and Don't Harm the Brain
Posted: Wednesday, September 17, 2008
Medicinal cannabis is becoming an increasingly accepted form of pain treatment, but the side effects are somewhat troubling. One of the main issues is that cannabis effects cognitive function. A new drug has been developed that resembles the pain alleviating effects of cannabis, while not adversely effecting the brain.


EASD: Cardiovascular Risk Factors Prevalent in Type 2 Diabetic Adolescents
Posted: Wednesday, September 17, 2008
Adolescents and young adults with type 2 diabetes are more likely to have hypertension, generalized obesity, abdominal obesity, low HDL cholesterol, high triglycerides and microalbuminuria, than their non-diabetic counterparts.



Study 2008: Healthcare Costs To Rise AGAIN!
Posted: Wednesday, September 10, 2008
We continue to see healthcare costs rising and those with diabetes will certainly feel it the most. Let's hope that the new president will do something to help. Consider getting involved with one of the presidential candidates after viewing their ideas on improving healthcare in this country.


Normal Weight Obesity: A Real Health Risk
Posted: Wednesday, September 10, 2008
Normal weight obesity isn't an oxymoron. "The definition of obesity is having excess fat, not excess weight.


Novel Short-Term Weight-Loss Approach Works Long-Term
Posted: Wednesday, September 10, 2008
A study by researchers from the Joslin Diabetes Center has shown for the first time that more than half of patients with type 2 diabetes who enrolled in a novel short-term weight management program were able to maintain the weight loss they achieved during the program on their own long-term. The focus was on weight loss and not as much on glucose control.


Community Awareness Programs Help Reduce Diabetic Risk
Posted: Wednesday, September 10, 2008
Type 2 diabetes may be up to 95% preventable, though often major dietary, physical, and even social lifestyle changes are needed to achieve this end. A recent study has found that individuals who participate in community-based awareness programs are at lower risk for developing the disease, perhaps illuminating a more palpable way of preventing this dangerous condition.



Lead, Mercury and Arsenic Found in Internet Purchased Ayurveda
Posted: Thursday, August 28, 2008
Ayurvedic medicines are used throughout South Asia, especially in India, and are available throughout the world through Internet purchase. While there are many proponents of its usage, it has recently been found by researchers that over 20% of Ayurvedic medicine purchased over the Internet has unhealthy amounts of mercury, lead and arsenic.


Carbs and Sugars Cause Brain Cell Deterioration and Weight Gain
Posted: Friday, August 22, 2008
Weight gain with age is a common occurrence for many. This is often attributed to decreased activity and slowed metabolism, but recent research has revealed that appetite control cells within the brain deteriorate with age, making overeating more likely.


Diabetics Should Include More Herbs And Spices In Their Foods
Posted: Thursday, August 21, 2008
In test-tube experiments, researchers at the University of Georgia, Athens, found that extracts of various herbs and spices - such as cinnamon, cloves, sage and rosemary -inhibited a damaging process that can result from high blood sugar levels.


Costa Rica Travel Corp. will donate a portion of the proceeds to and is a sponsor of Defeat Diabetes Foundation.
Send your unopened, unexpired test strips to

:


Defeat Diabetes Foundation
150 153rd Ave, Suite 300
Madeira Beach, FL 33708
DDF advertisement
Analyze nutrition content by portion
DDF advertisement