This site complies with the HONcode standard for trustworthy health information:
verify here.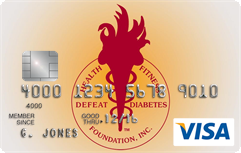 Rewarding for
you and us
Defeat Diabetes Foundation
Defeat Diabetes
Foundation
150 153rd Ave,
Suite 300
Madeira Beach, FL 33708
Health & Fitness » Diet
Search our News Articles Archives for diabetes and health news. Search by word or phrase. The latest article will appear first.
The Banning of Fast Food Ads: Reducing Child Obesity, Stifling Capitalism?
Posted: Sunday, November 23, 2008
Obesity is an epidemic, and its rapid rise has closely coincided with the growth of the so-called "fast-food culture." It's been hotly debated for many years whether fast food advertisements, which are primarily aimed at children in the United States, are in large part responsible for rising obesity levels. A new study, the most comprehensive of its kind, has concluded that indeed this form of advertising plays an enormous role in obesity numbers, especially in children.


Wasabi Provides Link Between Ammonia and Pain
Posted: Saturday, November 15, 2008
Wasabi, the spicy Japanese horseradish often accompanying sushi, might also provide a link to a poorly understood pain mechanism. In fact, eating too much wasabi can result in legitimate receptor-induced pain, according to a recent finding.


Cherries Reduce Body Fat, Might Prevent Heart Disease
Posted: Sunday, October 26, 2008
Tart cherries might start to play a role in heart disease prevention, based on recent research further supporting their abilities. Consuming tart cherries was observed to reduce body fat, one of the leading risk factors for heart disease.


Green Tea a Type 1 Diabetes Combatant
Posted: Saturday, October 25, 2008
A common antioxidant found in green tea might delay or prevent the onset of type 1 diabetes. The finding was an unexpected bi-product of a study focusing on Sjogren's syndrome, a condition associated with mouth and eye dryness due to damaged moisture glands.


High Fructose Diet Associated With Obesity
Posted: Monday, October 20, 2008
Leptin resistance, a condition closely associated with obesity, can be caused by consuming too much fructose. Fructose is one of the most common sugars found in food.


Red Wine Antioxidant Found In Cocoa
Posted: Sunday, October 19, 2008
The compound resveratrol, often associated with benefits associated with drinking red wine, has recently been confirmed to be present in cocoa and dark chocolate. This finding could affirm that dark chocolate has similar health benefits to red wine.


Calorie Overload Sends The Brain Haywire: Study
Posted: Wednesday, October 08, 2008
Overeating makes the brain go haywire, prompting a cascade of damage that may cause diabetes, heart disease and other ills, U.S. researchers reported on Thursday.


Calorie Curb Boosts Heart Function in Obese Diabetics
Posted: Wednesday, October 08, 2008
In obese patients with type 2 diabetes, increased triglyceride stores in the heart can be mobilized by therapeutic prolonged caloric restriction.


Eating Dark Chocolate Reduces CRP
Posted: Wednesday, October 08, 2008
A new Italian study has shown, for the first time, that consuming moderate amounts of dark chocolate can significantly reduce levels of C-reactive protein (CRP).


Alcohol Intake Inversely Linked With Risk for Type 2
Posted: Wednesday, October 08, 2008
In a study sample of women, alcohol consumption was inversely associated with risk for type 2 diabetes, according to the results of a nested case-control study from the Nurses' Health Study.


Costa Rica Travel Corp. will donate a portion of the proceeds to and is a sponsor of Defeat Diabetes Foundation.
Send your unopened, unexpired test strips to

:


Defeat Diabetes Foundation
150 153rd Ave, Suite 300
Madeira Beach, FL 33708
DDF advertisement
Analyze nutrition content by portion
DDF advertisement