This site complies with the HONcode standard for trustworthy health information:
verify here.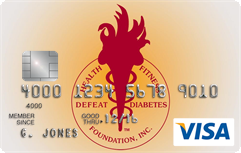 Rewarding for
you and us
Defeat Diabetes Foundation
Defeat Diabetes
Foundation
150 153rd Ave,
Suite 300
Madeira Beach, FL 33708
Health & Fitness » Diet
Search our News Articles Archives for diabetes and health news. Search by word or phrase. The latest article will appear first.
Fast Food Restaurants Linked to Overall Community Stroke Incidence
Posted: Saturday, February 21, 2009
Fast food restaurants, the common enemy of nearly all health conscious individuals and organizations, has recently been linked on a macro-scale, to strokes. According to a recent study, the number of fast food restaurants in a neighborhood, is directly linked to the number of strokes within that community, though the exact reason is unknown.


Omega-3 Helps Protect The Liver and Increase Insulin Tolerance in Obese
Posted: Wednesday, February 18, 2009
Omega-3 fatty acids help protect the liver against obesity related damage, primarily caused by insulin resistance. The recent study further supports past research that suggests omega-3 fatty acids should become more prominent in general daily diets, but especially for obese individuals.


Eggs Linked To Increased Diabetes Risk
Posted: Wednesday, February 18, 2009
In a long-term study of 57,000 U.S. adults, researchers found that those who ate an egg a day were 58 percent to 77 percent more likely than non-egg-eaters to develop type 2 diabetes.


Eggs Provide Energy, Muscle Strength and Appetite Control
Posted: Tuesday, February 17, 2009
A recent meta-analysis of more than two dozen protein studies, has concluded that the "high-quality" proteins found within eggs, have unique and profound benefits for active individuals.


Warnings About Popular Energy Drinks
Posted: Sunday, February 08, 2009
Energy drinks, such as Red Bull, have been increasing in popularity in recent years, especially amongst young individuals. The popularity extends across professional, athletic, and social environments, and has led recent study author Dr. Stéphanie Côté to state that "energy drinks are the coffee of a new generation."


Black Raspberries Help Prevent Throat Cancer
Posted: Monday, January 12, 2009
A recent study has found that certain chemical compounds found within black raspberries help prevent the growth of cancerous cells within the esophagus of rats.


Cardiovascular Mortality Equally Likely for Diabetics as for CVD Patients
Posted: Thursday, January 08, 2009
Type 2 diabetes and cardiovascular disease (CVD) have been closely linked in several respects, but little solid quantification of the risk diabetes poses to cardiovascular mortality has been achieved. A recent study has made a profound discovery, that in the long-term, mortality due to cardiovascular events (heart attacks and strokes), is equally likely for diabetics with no previous cardiovascular disease history, as it is for individuals with known cardiovascular disease (and non-diabetic). The study was conducted solely on males, but the results are suspected to extend to both sexes.


Blood Sugar Levels Linked to Elderly Brain Activity
Posted: Friday, January 02, 2009
Maintaining healthy blood sugar levels, both in diabetics and non-diabetics, plays a significant role in "cognitive aging," according to a Columbia University study. The researchers found that mental events in elderly individuals, such as the famed "senior moment," are associated in many cases with irregular blood sugar levels, and could potentially be avoided with proper exercise.


Mr. Diabetes® Completes 10,000+ Mile Walk of U.S. Perimeter
Posted: Thursday, December 18, 2008
Still Plenty of Work to Do: For the past eight years Andy Mandell - Mr. Diabetes®, Executive Director of Defeat Diabetes Foundation, has been a man with one mission: to walk the 10,000 mile perimeter of the United States raising awareness about the dangers of diabetes, a disease that nearly took his life. On December 21, 2008, at approximately 2:00 pm EST, he will walk the final steps in Madeira Beach, FL where it began December 1, 2000.


Fatty Liver More Risky than Apple Shape
Posted: Friday, December 05, 2008
It's long been accepted that overweight individuals with higher proportions of fat in the gut, as apposed to the lower body, are more at risk for conditions such as heart disease and diabetes. A new study has found, however, that excess liver fat is the most indicative of future health risks, with outer fat proportions taking a back-seat in riskiness.


Costa Rica Travel Corp. will donate a portion of the proceeds to and is a sponsor of Defeat Diabetes Foundation.
Send your unopened, unexpired test strips to

:


Defeat Diabetes Foundation
150 153rd Ave, Suite 300
Madeira Beach, FL 33708
DDF advertisement
Analyze nutrition content by portion
DDF advertisement