This site complies with the HONcode standard for trustworthy health information:
verify here.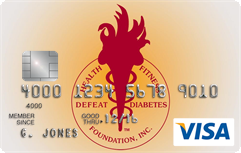 Rewarding for
you and us
Defeat Diabetes Foundation
Defeat Diabetes
Foundation
150 153rd Ave,
Suite 300
Madeira Beach, FL 33708
Health & Fitness
Search our News Articles Archives for diabetes and health news. Search by word or phrase. The latest article will appear first.
Too Much Water During Exercise Riskier Than Dehydration
Posted: Thursday, April 21, 2005
A new study reports that athletes who drink too much water are at risk of diluting the sodium content of their blood, causing hyponatremia and putting them at risk for seizures, coma and death


Physical Activity Increases Insulin Sensitivity 44%
Posted: Wednesday, April 06, 2005
Physical Activity in women with type 2 diabetes may not only reduce waist size, but can also reduce the amount of visceral fat surrounding organs in the abdomen — the type of fat known to be associated with insulin resistance, even without diet


The Magic Bullet for Quality of Life
Posted: Monday, March 07, 2005
Exercising is the closest thing to a 'magic bullet,' to ensure longevity and a good quality of life,"

Fifty-two percent of doctors tell their patients to exercise, but only 14 percent actually prescribe it.




Direct Correlation of Sexual Function and Exercise
Posted: Friday, February 18, 2005
A growing body of evidence supports the notion that regular exercise may enhance sexuality through a variety of mechanisms that affect both the mind and body. It can also improve blood glucose control, both sex and exercise.


Walk 2000 More Steps a Day and Never Gain Another Pound
Posted: Wednesday, February 09, 2005
6000 steps a day significantly reduces risk of death, and 8000-10,000 a day promotes weight loss


Endurance Exercise Linked to Heart Health
Posted: Wednesday, February 02, 2005
The capacity for endurance exercise is linked to cardiovascular health which is good news for long- distance runners.




Coffee Impairs Peak Heart Function During Exercise
Posted: Wednesday, January 26, 2005
In healthy volunteers, the equivalent of two cups of coffee reduced the body's ability to boost blood flow to the heart muscle in response to exercise.


Have Low Blood Pressure? Drink Water
Posted: Wednesday, December 15, 2004
According to research published in the Journal of Neurology, Neurosurgery and Psychiatry, drinking two glasses of water can raise blood pressure, potentially providing a solution for patients with low blood pressure while standing, caused by autonomic failure.


More Exercise And Less Research Needed
Posted: Wednesday, December 15, 2004
The results are in, in addition to greater fitness, 8 weeks of aerobic exercise improves HDL cholesterol and endothelial function in overweight children and adolescents


People With Diabetes Benefit More From Exercise Than Healthy People
Posted: Wednesday, December 01, 2004
People at high risk for heart disease benefit more from exercise than healthy people who exercise,
Even moderate physical activity can sharply reduce the chance of dying among people with diabetes, high blood pressure and other cardiovascular risk factors.





Costa Rica Travel Corp. will donate a portion of the proceeds to and is a sponsor of Defeat Diabetes Foundation.
Send your unopened, unexpired test strips to

:


Defeat Diabetes Foundation
150 153rd Ave, Suite 300
Madeira Beach, FL 33708
DDF advertisement
Analyze nutrition content by portion
DDF advertisement