This site complies with the HONcode standard for trustworthy health information:
verify here.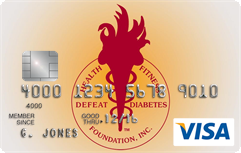 Rewarding for
you and us
Defeat Diabetes Foundation
Defeat Diabetes
Foundation
150 153rd Ave,
Suite 300
Madeira Beach, FL 33708
Health & Fitness
Search our News Articles Archives for diabetes and health news. Search by word or phrase. The latest article will appear first.
Diabetes Linked to Tooth Decay
Posted: Sunday, September 04, 2011
Research has found a link between diabetes and dental problems.


164 Million Obese Adults by 2030
Posted: Saturday, September 03, 2011
Half of U.S. adults will be obese by 2030 if current trends continue, a new report shows.


Physical Inactivity Linked to Type 2 Diabetes
Posted: Saturday, September 03, 2011
Physical inactivity may play a key role in the development of Type 2 diabetes, according to new research.


NIH Research Model Predicts Weight With Varying Diet, Exercise Changes
Posted: Monday, August 29, 2011
Findings challenge one-size-fits-all weight assumptions.


Moderate Exercise for 15 Minutes Daily Improves Survival 14 Percent
Posted: Saturday, August 27, 2011
The minimal amount of physical activity to reduce mortality risk is 15 minutes a day of moderate-intensity exercise, according to the results of a prospective cohort study. Each additional 15 minutes was associated with a further reduction in all-cause mortality risk by 4% and in all-cancer mortality risk by 1%.


Antioxidant Spices Reduce Negative Effects of High-Fat Meals by 30 Percent
Posted: Sunday, August 21, 2011
Eating a diet rich in spices, like turmeric and cinnamon, reduces the body's negative responses to eating high-fat meals, according to Penn State researchers.


New Technology Helps Patients Manage Diabetes
Posted: Monday, August 08, 2011
An interactive computer software program appears to be effective in helping patients manage their Type 2 diabetes using their mobile phones, according to a new study.


More Muscle Mass Knocks Out Insulin Resistance and Prediabetes
Posted: Monday, August 08, 2011
Having more muscle mass can protect against insulin resistance and prediabetes, no matter overall body size, researchers said.


Dietary Fish Linked to Lower Risk for Type 2 Diabetes in Men
Posted: Sunday, July 31, 2011
Dietary fish consumption is linked to a lower risk for type 2 diabetes in men but not in women, according to the results of a prospective study.


An Eye On Sight
Posted: Thursday, July 28, 2011
About 14 million people ages 12 and older have vision problems. Although 80 percent of these problems can be corrected with glasses, that still leaves a lot of Americans with more serious problems in sight.


Costa Rica Travel Corp. will donate a portion of the proceeds to and is a sponsor of Defeat Diabetes Foundation.
Send your unopened, unexpired test strips to

:


Defeat Diabetes Foundation
150 153rd Ave, Suite 300
Madeira Beach, FL 33708
DDF advertisement
Analyze nutrition content by portion
DDF advertisement