This site complies with the HONcode standard for trustworthy health information:
verify here.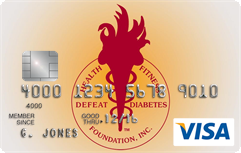 Rewarding for
you and us
Defeat Diabetes Foundation
Defeat Diabetes
Foundation
150 153rd Ave,
Suite 300
Madeira Beach, FL 33708
Health & Fitness
Search our News Articles Archives for diabetes and health news. Search by word or phrase. The latest article will appear first.
Lifestyle Change Cuts Weight, CVD Risk in Diabetes
Posted: Thursday, November 16, 2006
Control group had lost a mean of 8.3% of their body weight. One-year data obtained from a large, federally funded trial have shown that intensive lifestyle intervention can produce significant weight loss and reduce cardiovascular risk factors in patients with type 2 diabetes.


Three Years Later, Participants in the Diabetes Prevention Study Still Benefiting
Posted: Thursday, November 16, 2006
The effects of lifestyle intervention on diabetes risk do not disappear after active counseling has stopped, a new follow-up of the Finnish Diabetes Prevention Study shows.


Weight Loss Is The Key to Diabetes Prevention
Posted: Thursday, November 02, 2006
Every kilogram of weight loss resulted in 16% reduction of diabetes risk.


Study: Genes and Diet Linked to Risk Factors for Heart Disease
Posted: Wednesday, October 25, 2006
Researchers from the Jean Mayer USDA Human Nutrition Research Center (USDA HNRCA) at Tufts University and colleagues have found another link among genes, heart disease and diet.


Fruit and Vegetables Cut Heart Disease Risk, Says Study
Posted: Thursday, October 12, 2006
Every extra of fruit or vegetable consumed daily could cut the risk of heart disease by four percent, says a meta-analysis of almost a quarter of a million people, giving people even more reason to seek out the nutrient-rich foods.


One-Third of U.S. Youth Not Physically Fit
Posted: Thursday, October 12, 2006
Approximately one-third of boys and girls age 12 to 19 in the United States do not meet standards for physical fitness. Low physical fitness during adolescence tends to track into adulthood, so it becomes obvious why we are seeing more kids with type 2 diabetes.


Salad Is Even Healthier Than You Thought
Posted: Thursday, October 05, 2006
A new study revealed that those who eat salads and raw vegetables with salad dressing have considerably higher levels of vitamins C, E, B6, and folic acid—key nutrients in promoting a healthy immune system and reducing the risk of obesity, heart disease and other chronic illnesses.



Small Changes in Diabetes Care Exceeds All Expections
Posted: Thursday, October 05, 2006
A series of fairly low-tech innovations radically transformed diabetes care in a busy family medicine program in just over a year's time, exceeding insurance company pay-for-performance benchmarks.


EASD Recommends Earlier Insulin Therapy, Don't Wait 4-6 years!
Posted: Thursday, September 28, 2006
A Consensus Report launched at the annual meeting of the European Association for the Study of Diabetes, in Copenhagen, Denmark, is calling for urgent action to drastically improve the management of diabetes, particularly urging the increased acceptance of insulin. All patients with Type 2 diabetes, if they live long enough will require insulin.


Study Shows Leptin Combats Type 2 Diabetes
Posted: Thursday, September 28, 2006
University of Florida researchers have discovered the appetite-controlling hormone leptin could also combat type 2 diabetes as more Americans pack on extra pounds.


Costa Rica Travel Corp. will donate a portion of the proceeds to and is a sponsor of Defeat Diabetes Foundation.
Send your unopened, unexpired test strips to

:


Defeat Diabetes Foundation
150 153rd Ave, Suite 300
Madeira Beach, FL 33708
DDF advertisement
Analyze nutrition content by portion
DDF advertisement