This site complies with the HONcode standard for trustworthy health information:
verify here.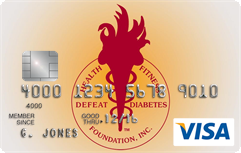 Rewarding for
you and us
Defeat Diabetes Foundation
Defeat Diabetes
Foundation
150 153rd Ave,
Suite 300
Madeira Beach, FL 33708
Health & Fitness
Search our News Articles Archives for diabetes and health news. Search by word or phrase. The latest article will appear first.
Which Bariatric Surgery for Which Type 2 Patient? It Matters!
Posted: Tuesday, February 24, 2009
The 2 major types of bariatric procedures for obese patients — bypass surgery and restrictive surgery — have different effects on gut hormone secretion, and thus on insulin secretion and sensitivity. These effects should be considered when choosing a surgical approach for severely obese patients with type 2 diabetes and when managing their diabetes postsurgery.


Daily Consumption of DIET Soda Increases Risk of Type 2 Diabetes By 67%
Posted: Tuesday, February 24, 2009
Drinking diet soda at least daily is associated with significantly greater risks for select incident components of the metabolic syndrome (MetSyn) and type 2 diabetes, according to the results of an observational study.


Fast Food Restaurants Linked to Overall Community Stroke Incidence
Posted: Saturday, February 21, 2009
Fast food restaurants, the common enemy of nearly all health conscious individuals and organizations, has recently been linked on a macro-scale, to strokes. According to a recent study, the number of fast food restaurants in a neighborhood, is directly linked to the number of strokes within that community, though the exact reason is unknown.


Omega-3 Helps Protect The Liver and Increase Insulin Tolerance in Obese
Posted: Wednesday, February 18, 2009
Omega-3 fatty acids help protect the liver against obesity related damage, primarily caused by insulin resistance. The recent study further supports past research that suggests omega-3 fatty acids should become more prominent in general daily diets, but especially for obese individuals.


Eggs Linked To Increased Diabetes Risk
Posted: Wednesday, February 18, 2009
In a long-term study of 57,000 U.S. adults, researchers found that those who ate an egg a day were 58 percent to 77 percent more likely than non-egg-eaters to develop type 2 diabetes.


Eggs Provide Energy, Muscle Strength and Appetite Control
Posted: Tuesday, February 17, 2009
A recent meta-analysis of more than two dozen protein studies, has concluded that the "high-quality" proteins found within eggs, have unique and profound benefits for active individuals.


Warnings About Popular Energy Drinks
Posted: Sunday, February 08, 2009
Energy drinks, such as Red Bull, have been increasing in popularity in recent years, especially amongst young individuals. The popularity extends across professional, athletic, and social environments, and has led recent study author Dr. Stéphanie Côté to state that "energy drinks are the coffee of a new generation."


High-Intensity Exercise Helps Regulate Blood Sugar
Posted: Sunday, February 01, 2009
Recent research has found that intense exercise for short periods of time greatly improves the body's ability to regulate blood sugar levels. This finding provides an alternative in helping stay fit and preventing type 2 diabetes and cardiovascular disease (CVD), for people who feel they don't have time for more conventional exercise regiments.


Left Ventricle Dysfunction Diminishes Exercise Capacity
Posted: Tuesday, January 20, 2009
People with abnormal function in the left ventricle of their hearts appear to be extremely limited in their exercise capacity, according to a recent study. This result indicatest that new treatments for this common heart problem should result, due to the currently common prescription of more exercise to improve heart conditions.


Fun and Social Lifestyle and Mindset Help Prevent Dementia
Posted: Monday, January 19, 2009
Being anxious, stressed and introverted, may well increase the risk of future dementia, according to a recent study. Researchers have recently found that more relaxed, social individuals, develop dementia less often when elderly, than their stressed-out, antisocial counterparts.


Costa Rica Travel Corp. will donate a portion of the proceeds to and is a sponsor of Defeat Diabetes Foundation.
Send your unopened, unexpired test strips to

:


Defeat Diabetes Foundation
150 153rd Ave, Suite 300
Madeira Beach, FL 33708
DDF advertisement
Analyze nutrition content by portion
DDF advertisement