This site complies with the HONcode standard for trustworthy health information:
verify here.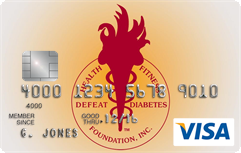 Rewarding for
you and us
Defeat Diabetes Foundation
Defeat Diabetes
Foundation
150 153rd Ave,
Suite 300
Madeira Beach, FL 33708
Search our News Articles Archives for diabetes and health news. Search by word or phrase. The latest article will appear first.
Maple Syrup Helps Fight Cancer and Diabetes
Posted: Sunday, April 17, 2011
Researchers from University of Rhode Island say they've found a host of benefits in maple syrup, including anti-cancer and anti-inflammatory agents, and properties that may help keep blood sugar levels in check.


Nobiletin in Tangerines Fights Obesity and Protects againstType 2 Diabetes and Heart Disease
Posted: Sunday, April 17, 2011
New research has discovered a substance in tangerines not only prevents obesity, but also offers protection against Type 2 diabetes, and even atherosclerosis.


Structured Diabetes Management Can Significantly Improve Overall Glycemic Control and Reduce A1c
Posted: Sunday, April 17, 2011
An innovative diabetes management concept including structured self-monitoring of blood glucose (SMBG), data visualization, pattern analysis and derived therapy adjustments can significantly reduce HbA1c values, improve glycemic control and enhance patients' quality of life.


AACE Releases New Clinical Practice Guidelines for Developing a Diabetes Comprehensive Care Plan
Posted: Sunday, April 17, 2011
The new guidelines recognize the need for individual treatment plans and define personalized goals based on duration of diabetes, comorbidities, life expectancy, and the ability to provide treatment safely.


Safflower Can Improve Glycemia, Inflammation and Lipids
Posted: Sunday, April 10, 2011
Supplementation with 8 g safflower (SAF) oil daily improved glycemia, inflammation, and blood lipids in obese, postmenopausal women with Type 2 diabetes.


Effects of Grapefruit on Energy Balance, Weight Loss, Body Composition, and Cardiometabolic Risk in Obese Adults
Posted: Sunday, April 10, 2011
Reducing dietary energy density has proven to be an effective strategy to reduce energy intakes and promote weight control. This effect appears most robust when a low energy dense preload is consumed before meals.


Which Nut Is the Best and Healthiest?
Posted: Sunday, April 10, 2011
A new study positions walnuts in the No. 1 slot among a family of foods that lay claim to being among the most nearly perfect, packaged foods and it only takes 7 walnuts a day to get the benefits.


New Choices for Neuropathy Treatment
Posted: Sunday, April 10, 2011
Researchers suggested that, switching to duloxetine (Cymbalta) or pregabalin (Lyrica) can produce pain relief for patients with diabetic neuropathy who stop responding to gabapentin (Neurontin).


Nicotine Can Raise A1c by 34 Percent
Posted: Sunday, April 10, 2011
Strong link between nicotine and diabetes complications.


Why Some Diabetes Patients Have No Complications Even After 50 Years
Posted: Sunday, April 10, 2011
Some people who have survived diabetes for many decades exhibit remarkably few complications, a discovery that points toward the presence of protective factors that guard against the disease's effects.


Costa Rica Travel Corp. will donate a portion of the proceeds to and is a sponsor of Defeat Diabetes Foundation.
Send your unopened, unexpired test strips to

:


Defeat Diabetes Foundation
150 153rd Ave, Suite 300
Madeira Beach, FL 33708
DDF advertisement
Analyze nutrition content by portion
DDF advertisement