This site complies with the HONcode standard for trustworthy health information:
verify here.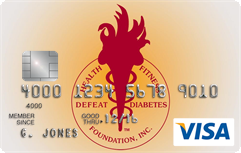 Rewarding for
you and us
Defeat Diabetes Foundation
Defeat Diabetes
Foundation
150 153rd Ave,
Suite 300
Madeira Beach, FL 33708
Search our News Articles Archives for diabetes and health news. Search by word or phrase. The latest article will appear first.
Doctors Get Rated On Their Diabetes Care
Posted: Thursday, February 05, 2004
Nearly 500 Kansas City area primary-care doctors soon will find out how conscientious they have been in providing this kind of medical attention to their adult diabetes patients — and in many cases, the news will not be good.Thousands of patients have not been getting all the tests and screenings they need, new data show. This news will come in diabetes care "report cards" that doctors are getting in the mail.


Less Than 12% of Those With Diabetes Meeting Recommended Goals
Posted: Thursday, February 05, 2004
Less than 12 percent of people with diagnosed diabetes meet the recommended goals for blood glucose, blood pressure, and cholesterol despite a great deal of research showing that controlling these conditions dramatically delays or prevents diabetes complications. Moreover, the percentage of people who achieve these targets has changed little in the last decade,


Lifestyle Modification Shown to Be Effective, But Physicians Approach Lacking
Posted: Thursday, February 05, 2004
Individuals with impaired glucose tolerance can reduce their chance of developing the disease by 58% through lifestyle modification



New Additional Test Recommended For Those With Diabetes: ABC's + P
Posted: Thursday, February 05, 2004
This year, specialists for the first time are urging every diabetic over age 50 to get tested for the leg disease, called peripheral arterial disease or PAD. One in three diabetics over the age of 50 may already have PAD. Diabetics may have to ask for the PAD test, called an ankle brachial index. It's unlikely that primary care physicians yet have heard to add it to the list of tests for diabetics


Study Finds Way To Burn Fat Without Exercise – The Magic Pill
Posted: Thursday, February 05, 2004
Japanese researchers claim to have found a way to get rid of excess fat without exercising, in a breakthrough which could lead to better treatment for obesity and diabetes


U.S. Spent $75 Billion to Treat Obesity in 2003
Posted: Thursday, February 05, 2004
Taxpayers picked up half the cost of treating health problems caused by the U.S. obesity epidemic which reached an estimated $75 billion last year.That conclusion, which is described by the study's lead author as "conservative," would mean that Americans spend almost as much on obesity-related health care services as they do to treat the illnesses caused by cigarette smoking.

75 billion last year


Young Girls More Insulin Resistant Than Young Boys
Posted: Thursday, February 05, 2004
At age 5, girls are intrinsically more insulin resistant than boys are.Type 2 diabetes in young populations predominantly affects girls rather than boys, and girls are more insulin resistant than boys during puberty and adolescence

According to the results, insulin resistance, based on fasting glucose and insulin concentration, was about 35% greater in the girls than in the boys, even after adjustment for a number of recognized risk factors.


Floss For Your Life
Posted: Tuesday, January 20, 2004
Got floss? If you don't - or if you rarely use the dental aid between your teeth - you might want to rethink your commitment to oral health. Studies increasingly suggest that gum problems may contribute to heart disease and stroke, exacerbate diabetes and spur preterm labor in pregnant women. Unhealthy gums may also be a sign of broader systemic illnesses, such as diabetes. Scientists suspect they've only just begun to discover what health problems might be linked to gum disease.


Prevention Of Type 2 Diabetes: Data From Recent Trials
Posted: Tuesday, January 20, 2004
Although the study populations differed by race and ethnicity, the mean BMI, and the intensity of the lifestyle intervention provided, all investigators found substantial diabetes risk reduction with modest weight loss and increased physical activity.


When Meds Don't Mix
Posted: Tuesday, January 20, 2004
Each medication, whether it is a prescription medication, over-the-counter remedy or an herbal supplement, contains powerful ingredients that have the potential to interact with each other. These drugs can also interact with certain foods, with medical conditions such as diabetes, and even with sunlight. Such interactions can cause unexpected and sometimes dangerous side effects. They can also worsen an existing side effect, or make a life-saving drug less effective.


Costa Rica Travel Corp. will donate a portion of the proceeds to and is a sponsor of Defeat Diabetes Foundation.
Send your unopened, unexpired test strips to

:


Defeat Diabetes Foundation
150 153rd Ave, Suite 300
Madeira Beach, FL 33708
DDF advertisement
Analyze nutrition content by portion
DDF advertisement