This site complies with the HONcode standard for trustworthy health information:
verify here.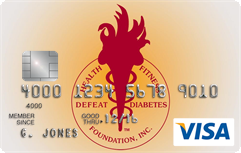 Rewarding for
you and us
Defeat Diabetes Foundation
Defeat Diabetes
Foundation
150 153rd Ave,
Suite 300
Madeira Beach, FL 33708
Search our News Articles Archives for diabetes and health news. Search by word or phrase. The latest article will appear first.
Little Known Warning Signs Could Signal Diabetes and Prediabetes
Posted: Thursday, March 18, 2004
While many people assume they'll know if they develop diabetes, experts caution that the list of warning signs is long and not all the symptoms are well-known. Among other things, the disease can cause changes in vision -- for better or for worse -- and contribute to everything from gum disease to weight loss to darkening of the skin around the eyes.


PreDiabetes Is A Strong Predictor Of Mortality
Posted: Thursday, March 18, 2004
A little bit or a touch of diabetes, now called prediabetes needs to be taken more seriously. A nondiabetic patient admitted with acute myocardial infarction and an elevated fasting glucose level is at high risk of death within a month.



Statins Are Underused and Underdosed!
Posted: Thursday, March 18, 2004
The practice of under-dosing statins is just bad medicine and bad economics because low-dose statins do not offer the cardiovascular disease protection of higher-dose statins, so the patients have not reduced their risk of cardiovascular events.


Study: Parents Don't See Obesity in Their Children
Posted: Thursday, March 18, 2004
Parents are so accustomed to seeing overweight youngsters that many fail to realize when their own children are obese, A third of the mothers and 57 percent of dads actually saw their obese child as normal," Quite a few parents are not recognizing it as a problem. They are not recognizing the health risks either,"


Implantable, Continuous Sensor Reduced Glucose Fluctuations in Type 1 Diabetes
Posted: Wednesday, March 10, 2004
Adults with type 1 diabetes experienced decreased periods of high or low blood sugar when using a long-term implantable, continuous glucose sensor.


It's Not The Caffeine In Coffee
Posted: Wednesday, March 10, 2004
According to a new study, it is not the caffeine that is responsible for the addiction to it's aromatic drink nor other benefits of coffee, it's the chlorogenic acids, that produce many of the health benefits.


Low-Carb Diets Likely to Lead to High Calories
Posted: Wednesday, March 10, 2004
Looking at published studies, she said it is clear that "calories do count, but in the short-term, studies indicate that low-carb dieters lose more weight than low-fat dieters when eating the same calories. Moreover,claims by Atkins and South Beach proponents that the diets eliminate hunger may have some validity. But the long-term attrition rate among low-carb dieters is probably the same as among low-fat dieters. We eat too much because there are too many calories available.


New Optimism For Patients Suffering From Numbness
Posted: Wednesday, March 10, 2004
Everyday I see patients that complain of only one thing, pain in their hands and feet. Traditionally, these patients with neuropathy are told their numbness and pain will progress, leading to infection and ulceration in one of six people, and then to amputation in one of six of those people. Dr Dellon is the Director of the Dellon Institutes for Peripheral Nerve Surgery, with Institutes in Baltimore, Maryland, and Tucson, Arizona. Since the early 1980's, he has been perfecting a surgical approach that decompresses nerves in the leg, ankle, and foot, relieving pressure upon these nerves


New Research Suggests Lower Chromium Levels Linked to Increase Risk of Diabetes and CVD
Posted: Wednesday, March 10, 2004
New data was announced, suggesting that high levels of chromium in the body are associated with a lower prevalence of diabetes and cardiovascular disease (CVD) in men.


Racial Differences Evident in Development of Insulin Resistance
Posted: Wednesday, March 10, 2004
Results of a study confirm the existence of intrinsic racial differences in insulin sensitivity that are independent of obesity and pubertal progression, and may influence the development of glucose intolerance.


Costa Rica Travel Corp. will donate a portion of the proceeds to and is a sponsor of Defeat Diabetes Foundation.
Send your unopened, unexpired test strips to

:


Defeat Diabetes Foundation
150 153rd Ave, Suite 300
Madeira Beach, FL 33708
DDF advertisement
Analyze nutrition content by portion
DDF advertisement