This site complies with the HONcode standard for trustworthy health information:
verify here.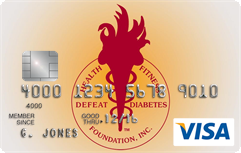 Rewarding for
you and us
Defeat Diabetes Foundation
Defeat Diabetes
Foundation
150 153rd Ave,
Suite 300
Madeira Beach, FL 33708
Search our News Articles Archives for diabetes and health news. Search by word or phrase. The latest article will appear first.
Ghrelin Elevated in Black Women Leads to Increased Food Intake & Diabetes
Posted: Wednesday, September 22, 2004
Ghrelin, a gut-brain peptide that signals hunger, is normally suppressed after meals. Subnormal suppression of postprandial ghrelin, previously noted in obese, insulin-resistant individuals, may contribute to increased food intake. Subnormal postprandial ghrelin suppression in black women can play a role in their increased prevalence of diabetes, obesity and cardiovascular disorders.


New Beta Cells Form in Response to Insulin Resistance
Posted: Wednesday, September 22, 2004
Our paper clearly demonstrates a potential mechanism for beta-cell growth during insulin resistance, which in turn, occurs as a normal protective response to delay the onset of type 2 diabetes in obese and other susceptible individuals,"


New Tool Developed To Evaluate The Accuracy Of Continuous Glucose Monitoring
Posted: Wednesday, September 22, 2004
Continuous glucose sensor technology has the potential to revolutionize diabetes management by providing patients with ongoing, online feedback about current blood glucose levels and rate/direction of change, as well as alarms to alert for possible dangerous trends


Weight Predicts Diabetes
Posted: Wednesday, September 22, 2004
Being overweight may be a more pronounced risk factor of type 2 diabetes than being inactive, according to a new study.



Ace Inhibitors Prevent Sudden Cardiac Death
Posted: Tuesday, September 21, 2004
An ace inhibitor showed a 21% reduction in unexpected deaths, deaths due to cardiac arrest, or nonfatal cardiac arrest. Past studies have shown that these medications reduce the risk of heart attack and stroke in people with heart disease. Now comes word that they can also dramatically lower the risk of sudden cardiac death and nonfatal cardiac arrest in people at high risk.



Diabetes Triples Risk of Heart Failure for Women
Posted: Tuesday, September 21, 2004
"Many of the risk factors we uncovered are, of course, the same ones seen in men," "But what was particularly striking was the risk seen with diabetes. In our analysis, it was a stronger risk factor than having multiple heart attacks" -- probably the strongest predictor in men. Many of the identified risks are modifiable.



FDA Approves Antidepressant Cymbalta (Duloxetine) to Treat Diabetic Peripheral Neuropathic Pain
Posted: Tuesday, September 21, 2004
Cymbalta, a balanced and potent serotonin and norepinephrine reuptake inhibitor, is the first and only FDA-approved treatment for pain caused by diabetic peripheral neuropathy. This approval came after a six-month priority review.


Inhaled Insulin Plus Oral Hypoglycemics Effective Long-Term for Type 2 Diabetes
Posted: Tuesday, September 21, 2004
Exubera Reduced blood glucose levels in patients with Type 2 diabetes, from an A1c of 9.6 to 7.7%.




Kiwifruit Benefits Heart Health Similar To Aspirin
Posted: Tuesday, September 21, 2004
"Our study shows that consuming two or three kiwifruit per day for 28 days significantly reduced platelet aggregation (blood clotting) in human volunteers, similar to aspirin. Moreover, plasma triglyceride levels were also reduced in these volunteers."




Low-Fat Diet Promotes Safe Weight Loss Among Type 2 Diabetics
Posted: Tuesday, September 21, 2004
Unlike a high-monounsaturated fat diet, a low-fat diet promotes weight loss in patients with type 2 diabetes without unfavorable alterations in plasma lipids or glycemic control.



Costa Rica Travel Corp. will donate a portion of the proceeds to and is a sponsor of Defeat Diabetes Foundation.
Send your unopened, unexpired test strips to

:


Defeat Diabetes Foundation
150 153rd Ave, Suite 300
Madeira Beach, FL 33708
DDF advertisement
Analyze nutrition content by portion
DDF advertisement