This site complies with the HONcode standard for trustworthy health information:
verify here.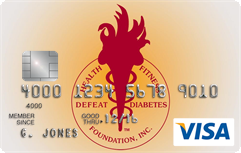 Rewarding for
you and us
Defeat Diabetes Foundation
Defeat Diabetes
Foundation
150 153rd Ave,
Suite 300
Madeira Beach, FL 33708
Search our News Articles Archives for diabetes and health news. Search by word or phrase. The latest article will appear first.
Counseling Multiple Behavioral Changes Better Than Sequential
Posted: Thursday, November 29, 2007
Addressing more than one behavioral change at a time, so-called simultaneous counseling is probably more effective than sequential counseling, which tries to tackle changes one by one, a new study has found.


Walking 20-30 Minutes Daily Cuts Risk of Strokes and Heart Disease
Posted: Thursday, November 29, 2007
New research suggests that people with type 2 diabetes may lower their risk of heart disease by committing to a daily walk, new research suggests.


Inflammation, Not Obesity, Cause Of Insulin Resistance
Posted: Thursday, November 29, 2007
Researchers have discovered that inflammation provoked by immune cells called macrophages leads to insulin resistance and Type 2 diabetes. Their discovery may pave the way to novel drug development to fight the epidemic of Type 2 diabetes associated with obesity, the most prevalent metabolic disease worldwide.


Pedometers Continue To Show Benefits in Reducing BMI, Blood Glucose and BP
Posted: Thursday, November 29, 2007
"I think that the BP reduction and weight loss seen with pedometers is remarkable, given that these are small gizmos designed to increase physical activity, not reduce weight", states Dr. Dena Bravata.


Instant Messaging Improves Diabetes Control
Posted: Thursday, November 29, 2007
If this study is true, then doctors should be setting up a program to start messaging patients to improve their control. An automated instant messaging service can help people with diabetes manage their disease more effectively, researchers report.


The Obesity Paradox -- Fatter is Better for Hypertensive CAD Patients?
Posted: Thursday, November 29, 2007
New study findings -The obesity paradox -- an unexpected decrease in morbidity and mortality with increasing BMI, which has been described in patients with heart failure and those undergoing percutaneous coronary intervention -- exists in patients with hypertension and coronary artery disease (CAD) as well.


Vitamin D May Reduce Risk For Type 2 Diabetes By Forty Percent
Posted: Thursday, November 29, 2007
In a 17-year study of roughly 4,000 men and women, researchers found that individuals with higher blood levels of vitamin D had a 40 percent lower risk of developing type 2 diabetes than those with lower levels of this vitamin.


High-Glycemic Index Carbohydrates Increase Risk for Type 2 Diabetes
Posted: Thursday, November 29, 2007
Eating foods high on the glycemic index, which measures the effect of carbohydrates on blood glucose levels, may be associated with the risk for developing type 2 diabetes in women, according to two new studies.


Any Level of Albuminuria Signals Increased Cardiovascular Risk
Posted: Thursday, November 29, 2007
Albuminuria, even in low levels within the "normal" range, is an independent predictor of cardiovascular and all-cause mortality, a new analysis of the PEACE trial shows.


Significant Weight Loss With Liraglutide
Posted: Thursday, November 29, 2007
Novo Nordisk announces results of a phase II clinical trial for liraglutide, which shows significant weight loss in obese people.


Costa Rica Travel Corp. will donate a portion of the proceeds to and is a sponsor of Defeat Diabetes Foundation.
Send your unopened, unexpired test strips to

:


Defeat Diabetes Foundation
150 153rd Ave, Suite 300
Madeira Beach, FL 33708
DDF advertisement
Analyze nutrition content by portion
DDF advertisement