This site complies with the HONcode standard for trustworthy health information:
verify here.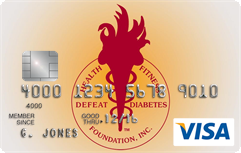 Rewarding for
you and us
Defeat Diabetes Foundation
Defeat Diabetes
Foundation
150 153rd Ave,
Suite 300
Madeira Beach, FL 33708
Search our News Articles Archives for diabetes and health news. Search by word or phrase. The latest article will appear first.
Rising Hypertension, Cardiovascular Disease, In Latin America
Posted: Friday, June 26, 2009
Although cardiovascular disease (CVD) remains the leading cause of death worldwide (an estimated 17.7 million deaths, annually), due to increased awareness and better treatment, incidence has actually been decreasing in "developed" countries, such as the United States. Latin America, however, has not seen this CVD regression, and a recent study suggests that rising incidence of high blood pressure might be the reason.


New Possible Bone Marrow Stem Cell Therapy for Diabetes
Posted: Wednesday, June 24, 2009
Dr. Aaron Vinik, principle investigator for the study at Eastern Virginia Medical School in Norfolk, is testing a new diabetes drug, Prochymal. It's part of a first-of-its-kind study for finding a possible cure.


Testosterone Levels Decrease after Ingestion of Sugar
Posted: Wednesday, June 24, 2009
The results were presented at The Endocrine Society's 91st Annual Meeting in Washington, D.C., and what they found was that, men with low testosterone should have their hormone levels retested after they fast overnight because eating may transiently lower testosterone levels by as much as 25%, a new study concludes.


Metformin + Viagra More Effective Treatment for Erectile Function
Posted: Wednesday, June 24, 2009
Insulin-resistant men had significant improvement in erectile function when metformin was added to sildenafil (Viagra), according to data from a small clinical study. Metformin increases the activity of sildenafil.


Using Vitamin C Plus Insulin to Stop Diabetes Damage
Posted: Wednesday, June 24, 2009
Researchers have found a way to stop the damage caused by Type 1 diabetes with the combination of insulin and a common vitamin found in most medicine cabinets. This simply means that getting your glucose under control is not enough.


Rosiglitazone Plus Metformin Prevents Bone Loss
Posted: Wednesday, June 24, 2009
Recent research shows that rosiglitazone decreases bone mineral density in healthy humans and appears to increase fractures in women with Type 2 diabetes, compared with those receiving metformin or another diabetes medication.


Older Type 2 Diabetes Patients at Increased Risk for Heart Failure
Posted: Wednesday, June 24, 2009
Undiagnosed heart failure is common among minority, older aged patients with Type 2 diabetes — particularly diastolic dysfunction.


New Evidence Links Glitazones to Broken Bones
Posted: Wednesday, June 24, 2009
The largest study to date looking at whether the risk of bone fractures is increased in the setting of thiazolidinedione drugs (TZDs) suggests that fracture risk is more than 40% higher in people taking TZDs and that both men and women are vulnerable.


Chain Menus will Post Calories
Posted: Wednesday, June 24, 2009
Large U.S. chain restaurants, criticized for their role in the country's obesity epidemic, agreed last week to support legislation that would require them to disclose calories on their menus. The question is, however, if people see the calories will they change what they order?


Wide Disparity Found in Drug Prices for Diabetes Patients
Posted: Wednesday, June 24, 2009
New research from Mount Sinai School of Medicine has found that the price in New York and New Jersey of the medications most commonly prescribed for patients with diabetes varies widely depending on where you shop.


Costa Rica Travel Corp. will donate a portion of the proceeds to and is a sponsor of Defeat Diabetes Foundation.
Send your unopened, unexpired test strips to

:


Defeat Diabetes Foundation
150 153rd Ave, Suite 300
Madeira Beach, FL 33708
DDF advertisement
Analyze nutrition content by portion
DDF advertisement