This site complies with the HONcode standard for trustworthy health information:
verify here.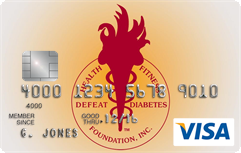 Rewarding for
you and us
Defeat Diabetes Foundation
Defeat Diabetes
Foundation
150 153rd Ave,
Suite 300
Madeira Beach, FL 33708
Search our News Articles Archives for diabetes and health news. Search by word or phrase. The latest article will appear first.
Bicarbonate Slows Chronic Kidney Disease
Posted: Wednesday, July 22, 2009
Sodium bicarbonate supplementation significantly slowed loss of kidney function and improved nutrition status in patients with advanced chronic kidney disease, data from a two-year study showed.


Depression Doubles Risk for Diabetic Foot Ulcers
Posted: Wednesday, July 15, 2009
Major depression doubles the risk of incident diabetic foot ulcers, according to the results of a large, prospective, population-based cohort study.


New Once-daily Treatment for Type 2 Diabetes
Posted: Wednesday, July 15, 2009
A new treatment for Type 2 diabetes may soon be a reality in the U.S.. Liraglutide (Victoza), a once-daily injectable treatment for Type 2 diabetes, is pharmaceutical company Novo Nordisk's latest brain child and has been approved by the E.U.


New Link between Elevated Insulin and Breast Cancer Risk
Posted: Wednesday, July 15, 2009
Elevated insulin levels in the blood appear to raise the risk of breast cancer in postmenopausal women, according to researchers.


Researchers Find Environmental Causes for Alzheimer's, Diabetes
Posted: Wednesday, July 15, 2009
A new study by researchers at Rhode Island Hospital have found a substantial link between increased levels of nitrates in our environment and food, with increased deaths from diseases, including Alzheimer's, diabetes and Parkinson's.


Lantus Insulin: Link to Cancer Shaky - Update
Posted: Wednesday, July 08, 2009
There is conflicting data over possible cancer risk from Lantus Insulin, but another alternative exists that can reduce your risk of cancer.


Drugs May Not Slow Kidney Damage in Diabetes
Posted: Wednesday, July 08, 2009
Results from a new trial have dashed hopes that early use of two blood pressure drugs could slow the loss of kidney function caused by Type 1 diabetes.


Parents' Skill at Carb Counting Linked to Diabetic Kids' A1c Levels
Posted: Wednesday, July 08, 2009
Parental precision at carbohydrate counting is associated with improved glycemic control in children with Type 1 diabetes, according to a paper in the June issue of Diabetes Care.


Polyunsaturated Fatty Acids Make Mice Faster
Posted: Saturday, July 04, 2009
Mice consuming diets high in polyunsaturated fatty acids have increased performance levels in sprints, a finding which might be extendable to human athletes. This finding adds to the already wide range of benefits of these compounds.


Lantus Insulin: A Possible Link with Cancer - Requires Further Investigation
Posted: Tuesday, June 30, 2009
Just as in the Accord study and in the Avandia debacle controversy, premature release of this kind of information before all the facts are in can be devastating for the medical community and patients. They will tell patients to consult with their physicans before making any changes to their treatment. But what can their physician tell them when they have not had any time to analyze the data and the information is not conclusive and more studies are needed?

This premature release states that Sanofi-Aventis's diabetes drug Lantus may increase the risk of cancer, according to European studies involving some 300,000 insulin-treated patients, prompting a call from experts for more research.


Costa Rica Travel Corp. will donate a portion of the proceeds to and is a sponsor of Defeat Diabetes Foundation.
Send your unopened, unexpired test strips to

:


Defeat Diabetes Foundation
150 153rd Ave, Suite 300
Madeira Beach, FL 33708
DDF advertisement
Analyze nutrition content by portion
DDF advertisement