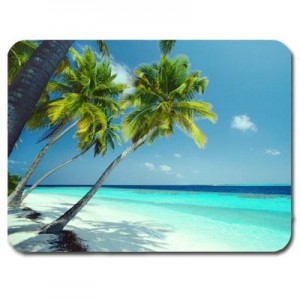 It seemed like a good idea at the time – that beautiful vacation time share on the beach in Hawaii. Or, maybe, that wonderful ski chalet in the mountains, or… But, you haven't been there in years. The maintenance fees are adding up, year after year, and a struggling economy makes it more difficult to make those payments. In this market selling your unwanted timeshare is increasingly unlikely, so what can you do? Donate your timeshare to Defeat Diabetes Foundation (DDF). Donation is a simple, fast and socially-responsible way to transform your unwanted timeshare into a generous and tax-deductible contribution.
Advantages of donating your timeshare to Defeat Diabetes Foundation
While your listing is active you still retain all your rights of ownership until such time as we are able to sell it. This means (unless stated otherwise) you can list it,sell it, rent it, use it, give it away, etc.
No Transaction Costs To You. There are no fees for donating your timeshare.
Quick. The process can, possibly, be totally completed within a few months. (Although, the current economy and the flood of listings can have an effect on the time frames for completion of your donation.)
Tax Write-off. The IRS allows a deduction of up to $5,000 fair market value for property donations without requiring a certified appraisal. Websites, such as TRI Timeshare bluebook, can be helpful in determining the value of your timeshare. You can also review the IRS website regarding charitable donations.
Fewer Hassles. Defeat Diabetes Foundation will take care of the transfer process for you, so the hassles of taking care of this on your own are solved.
Saves Time. Selling a timeshare on your own can take a lot of time and energy. It can also be costly (advertising fees, listing fees, etc.) You save this when you donate it to DDF.
How to Donate Your Timeshare
Complete a Timeshare Donation Form. Once we receive your submission form we will review your information. If your timeshare donation is NOT accepted we will contact you as soon as possible.
We have exclusive relationships with brokers and organizations, which allow us to accept most, but not all deeded, right to use and accumulated points timeshare donations. Properties that have mortgages, liens, loans, or outstanding maintenance fees, that the owner is not willing to pay off, are not acceptable for donation.
Upon transfer of ownership of your timeshare, you will receive a tax receipt letter to support your tax-deductible donation. Once you receive your receipt, we recommend you discuss its use with your financial advisor. The IRS allows a deduction of up to $5,000 fair market value for property donations without requiring a certified appraisal.
Thank you for considering a Timeshare donation!