This site complies with the HONcode standard for trustworthy health information:
verify here.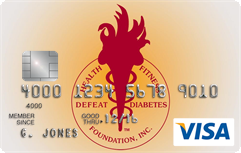 Rewarding for
you and us
Defeat Diabetes Foundation
Defeat Diabetes
Foundation
150 153rd Ave,
Suite 300
Madeira Beach, FL 33708
Kidney Disease Quiz
Failing kidneys don't remove extra fluid, which builds up in your body causing swelling in the legs, ankles, feet, face, and/or hands.
Symptom: Back/Leg/Flank Pain
Some people with kidney problems may have pain in the back, side or flank related to the affected kidney. Polycystic kidney disease, which causes large, fluid-filled cysts on the kidneys and sometimes the liver, can cause pain.
Symptom: Changes in Urination
Kidneys make urine, so when the kidneys are failing, you may experience changes in your urine and urination.
You may feel pressure or have difficulty urinating.

You may have to get up at night to urinate.

You may urinate more often, or in greater amounts than usual, with pale urine.

You may urinate less often, or in smaller amounts than usual with dark colored urine.

Urine may be foamy or bubbly.

Your urine may contain blood.
Symptom: Metallic Taste in Mouth/Ammonia Breath
When your kidneys are not functioning normally a buildup of wastes in the blood (called uremia) can make food taste different and cause bad breath. You may also notice that you stop liking to eat meat in particular or experience a loss of appetite and corresponding weight loss.


Updated April 5, 2013
Costa Rica Travel Corp. will donate a portion of the proceeds to and is a sponsor of Defeat Diabetes Foundation.
Send your unopened, unexpired test strips to

:


Defeat Diabetes Foundation
150 153rd Ave, Suite 300
Madeira Beach, FL 33708
DDF advertisement
Analyze nutrition content by portion
DDF advertisement